I have some Rims for sale and I really want to get rid of them.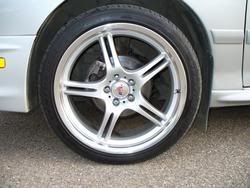 MSR 18" Rims with Venture Tires
5x100
225/40/18
They are in excellent condition. I only used them for one summer before trading in my car and buying the 6. They fit all Cavis and Sunfires. I live in Medicine Hat Alberta. Im asking for $850/set OBO. If anyone is interested then we can talk shipping.
Now the subject makes more sense.