anyone know the owner of a 00-02 black sunfire se with spoiler shaved? edmonton northside...

No.
I drive a black sunfire edmonton northside its an 03 though.........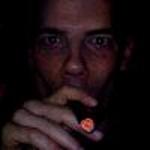 "Go Before Show Yo."
CARCUSTOMS.NET, THE BEST SERVICE ON THE ORG!!!
hmmm... there's also a nicely lowered red 03+ sunfire that sits at the tire warehouse off of 127th...

Hey I saw that one, but not me I'm the black Z24 lol


"As I lay rubber down the street, I pray for traction I can keep, but if I spin and begin to slide, please dear God protect my ride." -Amen