Stuff for sale:
J-Body Parts-
05 J-body head. Ported, polished,GM racing valve train $750.00
-GM racing duel valve spring kit
-Ti retainers- spring seats- valve stem seals
-Stainless steel 1mm oversize valves
-Port and polished on exhaust side,polished combustion chamber, machined valve seats
-Head completely assembled, Plained and ready to install
Comp Cams stage3 Grind, $400.00
-Street & Strip high RPM (Stage 3) Applications power from 3500-8000rpm .456 intake and .453 exhaust lift, 264 intake and 268 exhaust duration advertized (222 intake and 224 exhaust @ .050" duration) Requires computer modification very strong power over 5000 RPM
ARP Head studs $100.00
Cometic Headgasket $75.00
OR THE HEAD,CAMS,GASKET AND STUDS FOR $1000.00
Eagle rods $300.00
Level Zero Balance shaft delete $100.00
Main Gasket, Main Bolts, Main bearings, Rod bearings (stock Eco all new GM) $100.00
Team Green LSD $200.00
OR RODS, SHAFT DELETE, MAIN GASKET, MAIN BOLTS, MAIN BEARINGS, ROD BEARINGS, AND LSD FOR $500.OO
Supercharger Inercooler set-up
AFCO Heat exchanger $200.00
Duel Pass end plate $200.00
Lightning pump $75.00
LFP Cobra Reservoir $200.00
Heater Hose clamps and fittings
OR HEAT EXCHANGER, DUEL PASS, PUMP, RESERVOIR, CLAMPS AND FITTINGS $500.00
TEC3R stand alone engine management $1000.00
-Main computer
-coils –all sensors- timing ring- some wiring harness' 3-bar map and 1-bar N/A map
2003 Chevy/Sunfire GM shop manuals $50.00
RK underdrive pulley $100.00
OR TEC3R, SHOP MANUALS, AND UNDERDRIVE $1000.00
New 70mm Throttle body, aluminum throttle body adapter plate, aluminum ECO intake flange (everything you need to make a custom intake manifold) $100.00
PaceSetter LSJ Header 13/4inch primaries 3" Downpipe Fits Eco with some modification $150.00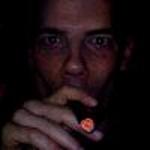 "Go Before Show Yo."
CARCUSTOMS.NET, THE BEST SERVICE ON THE ORG!!!