Go to www.gmpartsdirect.com. They have it for 175.00 so go for it before they inscrease the price again. A while ago I got mine for 150.00. Part number is:12335536. Good luck.

Don't loose your hopes, call or email them directly and ask. In the FAQ's the one about shipping outside US they say the following:

Do you ship outside the U.S.?

We do not ship outside the U.S.A., except to APO U.S. military addresses. If you live outside the U.S. and want to place an order and have it shipped within the U.S. you will have to use a U.S. credit card or choose our payment methods of money order or cashiers check

And yes, they are reliable. I have purchase a lot of parts from them without any problems including the lip. And now they also accept paypal.

Hope this helps and good luck.

they won't ship to canada period... the only way to buy anything from them is to get it shipped to a u.s address and then have someone ship it to you. I tried getting floor mats off them and they were pricks about it.

Brad Smith wrote:

I ended up ordering in a Wings west lip from Speed Tech here in Calgary I think it looks better and it's also stronger. For $295.
holy @!#$ you overpaid by alot, you can get the stock gm lip for much less then the $400 as well though


You may want to try calling crateenginedepot.com they are a chevy dealership and they ship to Canada. I have bought from them several times and they are very good to Canadian customers. It may be worth a try to see what they list that part for.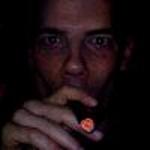 "Go Before Show Yo."
CARCUSTOMS.NET, THE BEST SERVICE ON THE ORG!!!