You still need to trade bumpers?


www.gmofhouston.com

Yeah, has to be 03-05 base model cavalier.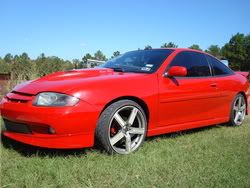 Oh ok, I have the 00-02 rear bumper.


www.gmofhouston.com

It would fit, but won't work with what I'm doing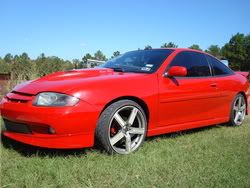 how much cash do you want if I trade a stock front an rear bumper for yours. I can even get it painted to match your red color.
Still 125 plus shipping for the skirts?