No the person who posted the pics is clearly a idiot. the bay i beleive is a saturn ion also as u see the trunk is a ion clearly saturn in the bumper. i see fail on that dealers part lol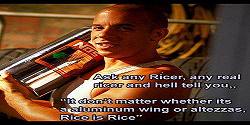 It wouldn't be the first or last time where either all or part of the included pics don't match the information.
"United by Individuality"
"If life is a joke, why aren't we laughing?"
"Normality depends on one's perception of reality."
http://www.cardomain.com/ride/3820803
Bluedriftcavy...youre completely right! I didnt even notice that one rear shot was totally different tail lights... okay just making sure there werent like engine configurations I wasnt aware of for these year Cavs..lol
End post

04 Cav. 2dr. 5spd. My DD. 'Nuff said.