Haven't been on this site in quite some time, but figured I would make see if anyone is interested.
I've had my 98 cavalier 2.2 sitting in the driveway for about 2 years. I've been meaning to get rid of it, but never had a chance to put it up for sale. I'm asking for $500. The car has close to 140,000 miles. I went to start it but won't turn on. I figured that was going to happen.
Anyways, there's still a few things left on it that people might want. The only things really worth anything on the car are the following.
Aerogear Predator Hood
Black Altezza Tail Lights
Pacesetter Header
Magnaflow Cat-back Exhaust
Don't remember much about the rims, but they're 18s and black
Tein SSP Coilover...coilovers only have 1500 miles on them
The car isn't worth much but the coilovers are worth more than what I'm asking for.
Thanks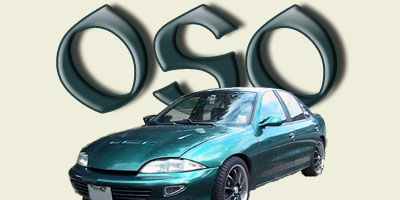 Do u still have the 98 for sell?