HELLO any one know if there is a chip or something to make my car faster its a 98 cavalier 2.2

let the flaming begin...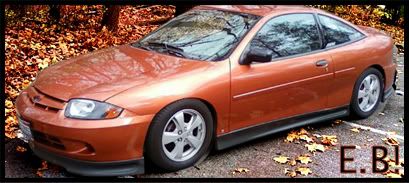 Sig thanks to bxmobkrazey on gmscf.com
http://www.gfchips.com/chevroletcavalier.aspx
bam! 60 extra hp, decrease emissions by 25-40%, and gain 7 miles to the gallon. hope this helps buddy. this should make that little engine ya got pretty nice and fast. maybe get in on the next f+f.
im not looking to get better gas mileage im looking to go faster

evan barnes wrote:

let the flaming begin...
Dude have you tried the search feature? Its great.
start by clicking here
followed up by....
Then click here
and if you cant find an it there try.....
Clicking here until you find it
STEVE KATZ wrote:

im not looking to get better gas mileage im looking to go faster
What do u think 60 extra up means? God just buy it dude u will b faster I promise
I CAN GO TO RADIO SHACK AND BUY IT FOR .10

Ok man then get it at radio shack! Thats a sweet deal.. Im going to get 5 right now..
]:->
Ahh yes... It's been a while since we've had a thread like this come into play

...poor guy...

Buddy Club Ecotec Cavalier
* More to come *
um pretty simple start with intake and exhaust, then get internal engine parts (diff. ratio rockers, stiffer valve springs, cam, rods, pistons) after the internals think about NO2, and turbo or supercharger if that's still not enough and your brain can fathom it do a V6 conversion; 3400, 3800 (both naturally aspirated and supercharged) those two seem to be the most common i see on here.
best of luck cause unlike the rest I'm not one to flame people
Spray it until it blows.


2010 Honda Fit LX

That ( or any ) chip will not do ANYTHING for your car. It simply doesn't work that way on these cars.
The most power for the least amount of money goes in this order, in my experience goes as follows:
Get a Nitrous Kit, Spray a modest amount, when needed as I have heard the 2200s are pretty strong motors. Otherwise save up and put a turbo kit on the car, which will be a couple grand, then your next choice is to replace that engine with a different engine that makes more power, and your most last choice is to buy a car that comes with more than 100whp if you are concerned with speed.
I would do a lot of reading on this site before you make any decisions though, don't skimp on anything, and don't get in over your head with a project or you will never finish it.
.
.