light wight flywheel pros and cons? well i kinda know the pros but what are the bad things. i hear some of them blow up but i'm not running 300+hp just stock with bolt ons. theres a guy selling a new Fidanza for 250 is it worth it?

I dont think you can find them brand new for less than $300 which seems to be the going price, a few months back when I looked.
Really you should just get faster revving/more torque and weight savings will help too (half the stock weight). the bads I heard a while back when researching was people would blow out the middle of the flywheel...literally. but that was probably an old design flaw thats been fixed. i cant imagine them selling as many as they do for all the cars out there and still having a problem holding a little extra hp than stock.

Im considering one myself. brand new i believe $250 is a good price


04 Cav. 2dr. 5spd. My DD. 'Nuff said.

if the fidanza is a new design then yea.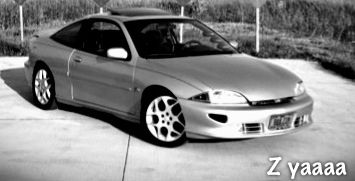 M45/OS crank/2.4 snout. It's nice to be injected but I love being blown!