Okay, So i bought some fuel injectors and was told they were good for LD9 motor and that they were 2.3 LO (trust the guy with a painted motor, right? lol)
Although i have a 99, Which is a different style correct?
Havent installed or tried to install yet because trying to figure out the stats.
(I was told you could go bigger, but not smaller) I called a dealership and the part number didnt come up (Weird)
Ive researched the part number and have been lead to believe they are standard 2.4 injectors?
HELP!!!
Part # 17104224
Get Wrecked
The LD2 injectors are low impedence injectors......your 99 is skinny high impedence injectors....why do you need new injectors?
No reason, just wanted well .. a lil more power or something lol And i contacted an injector specialist. They are 2.3L.O indeed, Flowing at 19lb / hr
So will they work?
Get Wrecked
Adding "smaller" injectors will not provide any power. Also, adding larger injectors will not help at all unless you have a need for them.....and can tune the car for the added fuel.
I'm about 90% sure the LD9 injectors are larger than the LO injectors...So your injector specialist is full of @!#$. Even if they are larger...the are low impedence, and you can not just plug them into your current engine harness.
Everything about this is wrong, incorrect, and doesn't make sense.
yeah we'll.. like i said trust the guy with the painted idi cover and intake piping LOL (sad)
And Yes to your question, planning on a bigger fuel pump ect.. Just slowly buying, then tear down
So i guess my next question is, can a 99+ 2.4 use a 2.3 fuel injector at all? Or are they all low impedance?
I do plan on buying the Venom fuel rail, Would that work in a sense..?
I appreciate your answers bc at this point, i assumed plug and play. Now im just annoyed lol
Get Wrecked
In my opinion it is not worth trying to get a 2.3 injector to work on your car. Also, at this point I would not install any other injectors and leave it stock. You have no reason for more fuel at all at this point. I would buy a full exhaust and intake before wasting money on fueling mods you do not need. The stock tune is rich to begin with. You can bolt on every external performance mod you can think of, and still not need more fuel. When you start swapping cams, porting heads, and changing major components is when you'll need more fuel. Our stock fuel rail easily supports 300 whp. MANY people have ran a stock rail past that point as well.
I do how ever like the look of a venom fuel rail. In short....you have a TON of other parts you can buy before you'll need any fueling mods.
I Pm'ed you back a few times.

lmao oh thanks i didnt notice haha
Get Wrecked
for yours you will want either the gm supercharger kit's 310cc injectors for a slight bump over stock or go with cobalt ss injectors for a bit more. the stock ss injectors are shorter so you will need to notch the bolt holes on the fuel rail for more clearance but this is rather easily done.
i still do not understand how the LO injectors are only 19# that maks no sense. the LO makes around the same amount of power as the LD9 does and the LD9 uses 252cc injectors stock.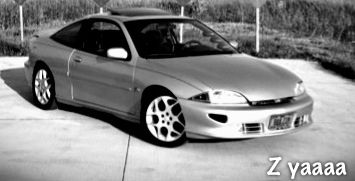 RIP silver car. You will be missed.
Brad....but why does she need larger injectors?
omg lol I asked "Motor man Fuel Injectors" its a website, I sent them the part number, Never had them tested. He said 19lbs.. so maybe hes wrong idk!?
Get Wrecked
was thinking about this the other day... what was the testing fuel pressure? if it wasnt the stock 43.5psi then that would explain why the LO injectors only put out 19#.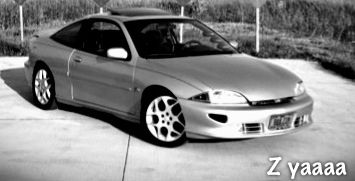 RIP silver car. You will be missed.