2004 2.2 eco cavalier automatic; things I've done: :
EBay CAI $125
Flowmaster super 40 muffler $230
5% limo tint $180
headliner blk suede $100
Ebay Eagle eye headlights $250
Performance Brake pads $50
Hub Assembly's $30
6×9 Kenwoods 400 watts $80
Alpine 10" Sub setup $150
4×6 Pioneers 200 watts $65
Cavalier windshield decal $20
Blue interior lighting $40
Magnaflow muffler tip $75
Rims/Tires/AEM Bolts $360
Battery $40
Factory blue spray paint $45
Stabalizer Link FL $10
Spectre air filtre $45
Pacesetter Header $260
Magnaflow Cat $126
Total $

That's a pretty good start. Should be fun to drive.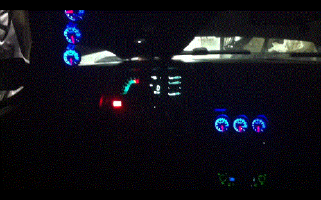 On the inside my car looks like a fighter jet.
Thanks! I want to avoid M62 and turbo untill im done with engine.. I was wondering what year cobalt and what parts exaclty should i grab? Intake manifold? Cams? Pistons? Anything else? What can be snagged?

The supercharger is easy. Nothing else will yield you any real results for the money. Find a supercharged LSJ (2.0) SS cobalt and take everything off of the list in the M62 thread.
"In Oldskool we trust"
I have a complete m62 kit, with ZZP heat exchanger and all 6ou need to hook it up except a tube for the air filter if you choose to use one, that I will let go for 850 shipped to the 48. For whst you want to do, the m62 will be fine and you don't need to build a motor unless u want serious boost. Stock motors are fine with 13 to 15 psi I was running with this kit, and it made great power. Might be better in the long run to be honest.