This is for the LD9 and is really pretty simple. Just need some wire cutters, a soldering iron/solder, some spare wire and some sockets.
To start you need to remove the factory ignition system (4 13mm bolts holding the IDI cover down, unplug the ICM).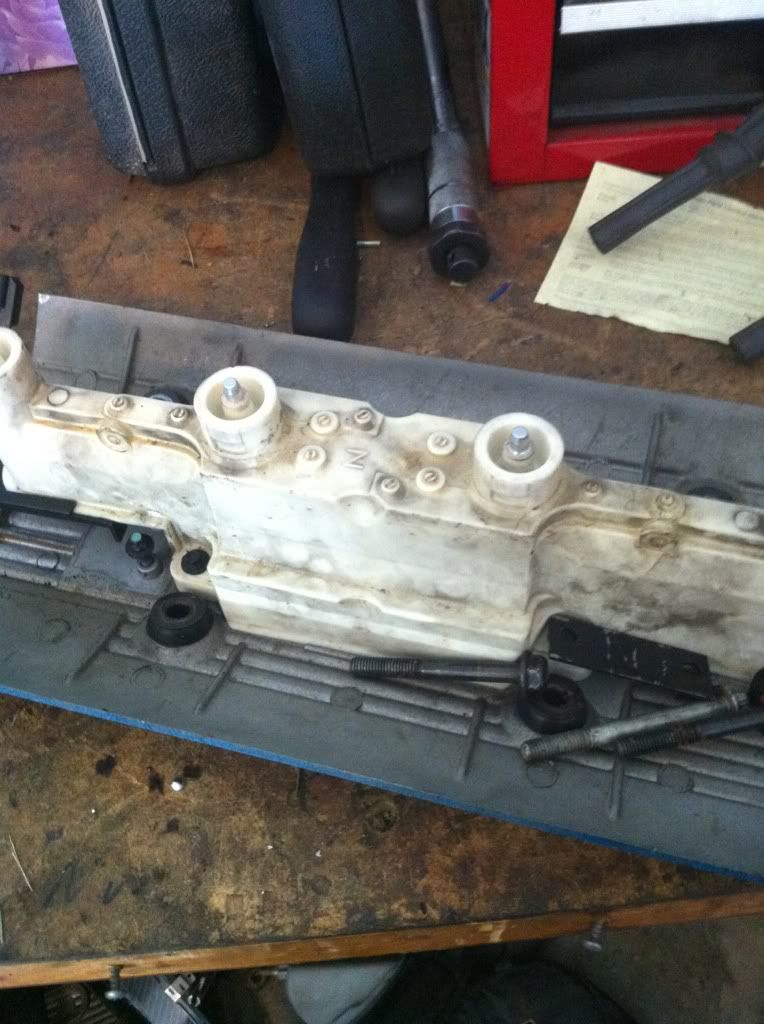 Once you have it off you need to remove the coil housing so you can remove the ICM. Its 4 5.5mm bolts to take it off and 3 5.5mm bolts to take the ICM off. The only thing you really need from the old ignition is the ICM. You will need the ICM connector but I chose to go to the junkyard and cut one off another car as to keep the factory setup intact JIC. Up to you.
Now for the coils. Im using factory Ford coils off a 4.6 V8 Mustang. These coils are pretty easy to come by. In fact I got mine for free from a friend that builds Mustangs. However if you dont know any Mustang/Ford people that have them laying around they are pretty easy to find in junkyards and really arent to terribly expensive to buy new at a parts store. Ford used them on all the 4.6 Mustangs from 1999 and up and on all their other 4.6 cars starting in 2001. The same coils are also used on all the 5.4 V8s as well which came in f series trucks. Obviously you only need 4 but I went ahead and got 8 just to be safe. Its always good to have extra. You will also need the connectors for all the coils that you get. If you get the coils without connectors, whenever you get connectors make sure they have the same plug in. Ford has two different style plug ins for their coils and they are not interchangable.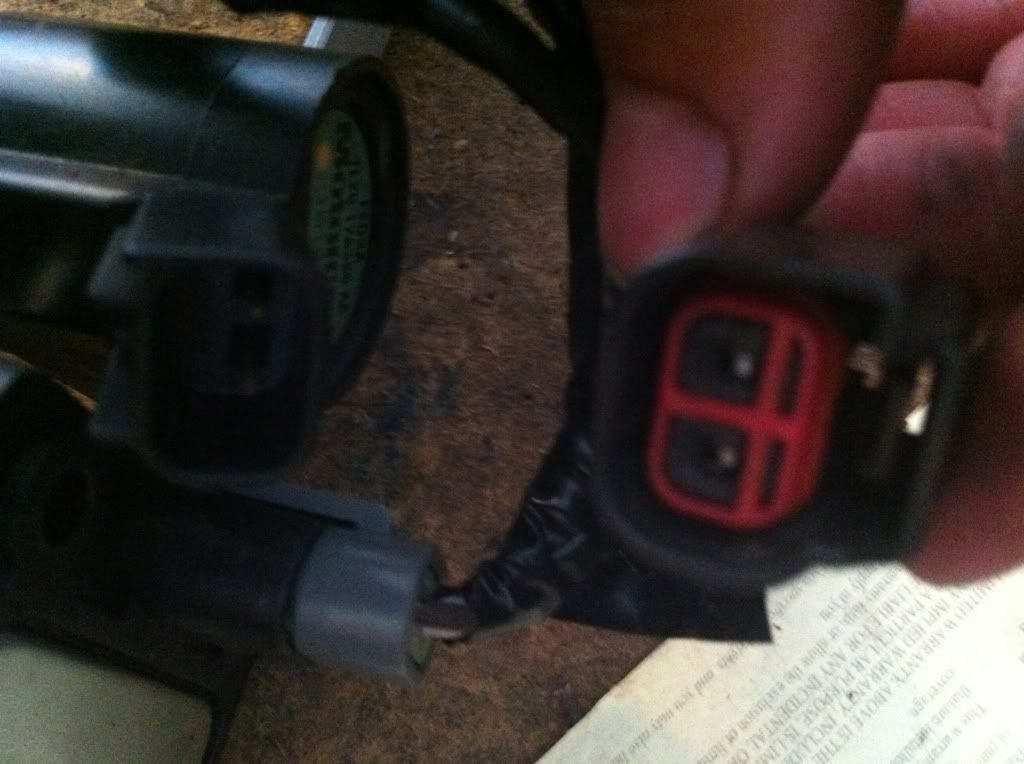 On to the boots. Im using the factory 4.6/5.4 coil boot. They have a weird bend in them but theyre long enough and flexible enough that theyre easy to make work. You can use Ford Escape boots which are straight but they are longer. Up to you.
4.6/5.4 boot
Escape boot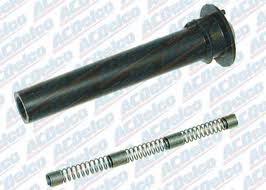 Now for the fun part, wiring.
Its really simple. Your coil connector has 3 wires coming out of it and they are labelled A, B and C. The first/brownish one is A. This is your power. B and C are basically grounds. Im not very good at describing this so heres the diagram. Sorry its kinda cheesy.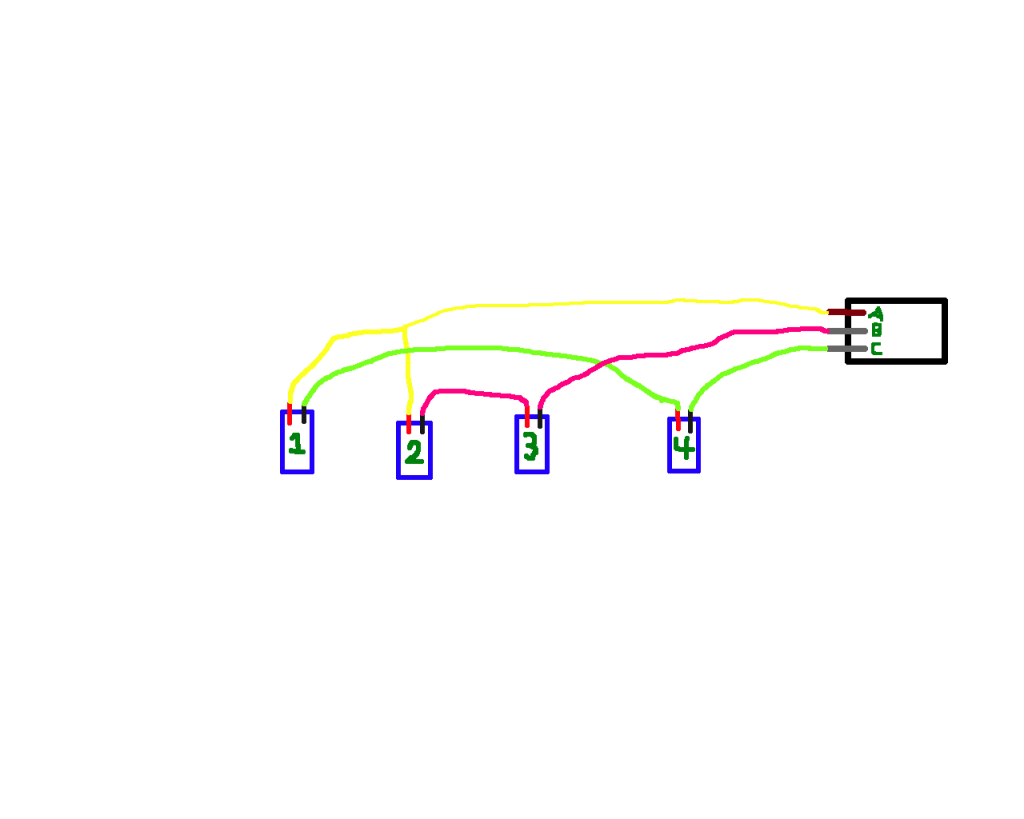 This is how my wiring harness ended up looking (not pretty lol)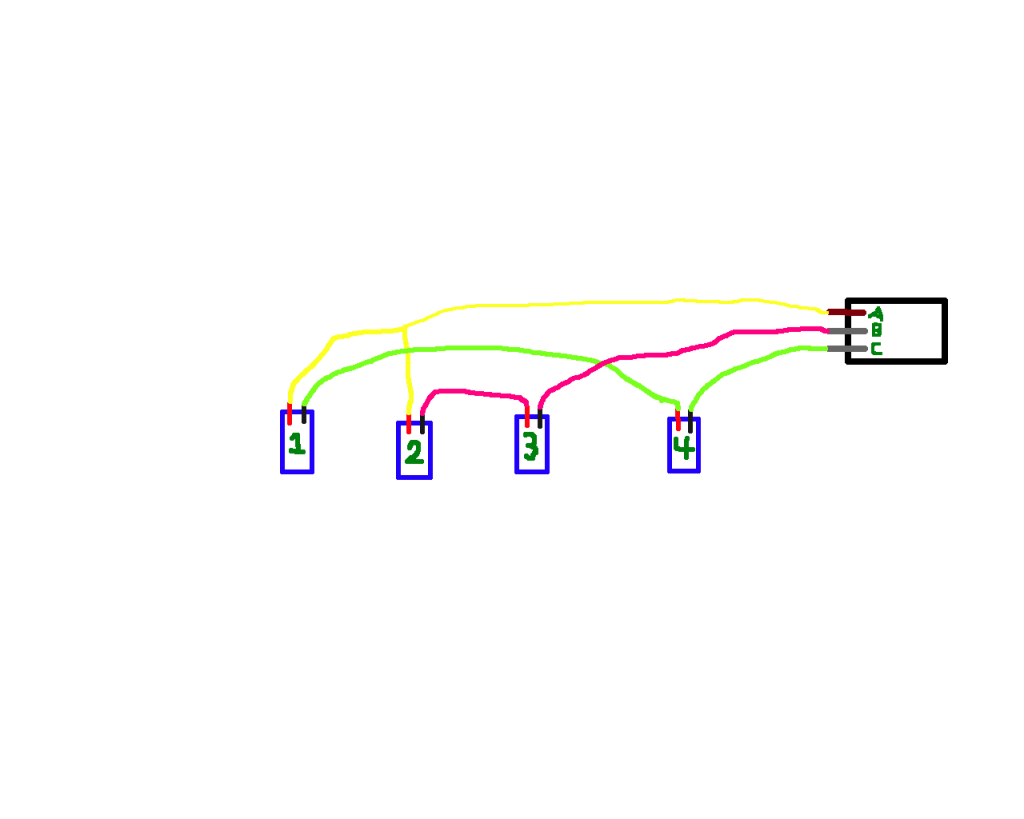 All thats left to do now is plug everything in and do a test run to make sure everything is working.
You will have to build a bracket of some kind to hold everything together. Youre on your own on that one. Im still in the process of getting one together since I suck at fabricating.
This is what I have now. Its basically a steel bar with holes drilled in it to bolt the coils and ICM to.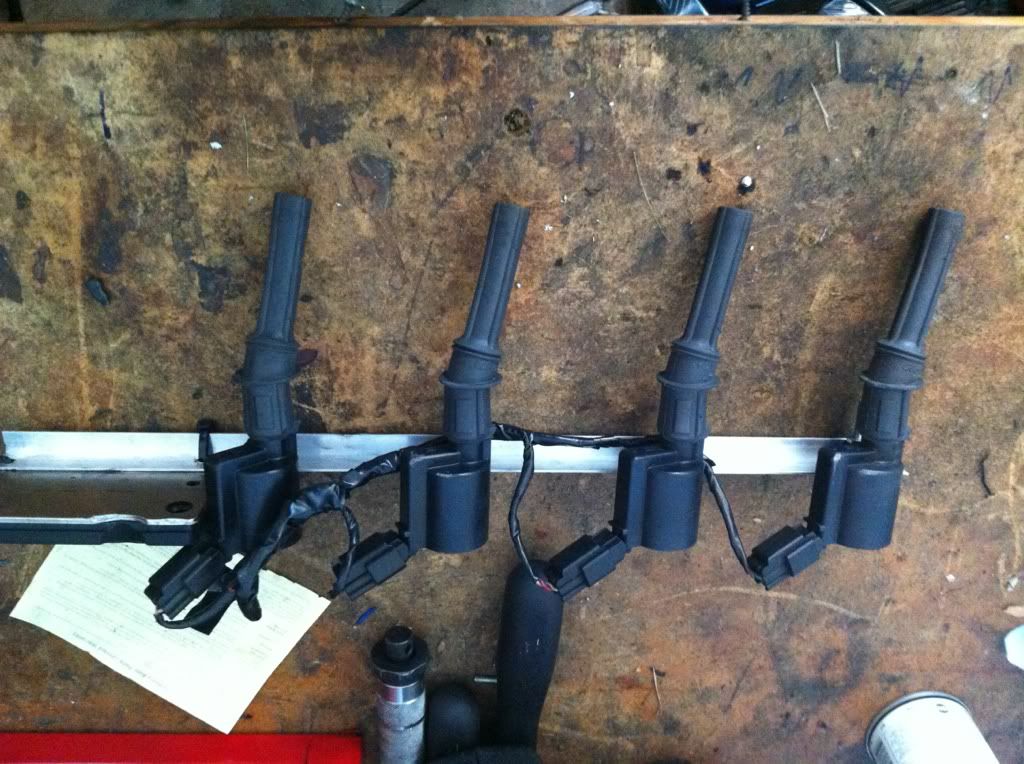 And this is the setup on the car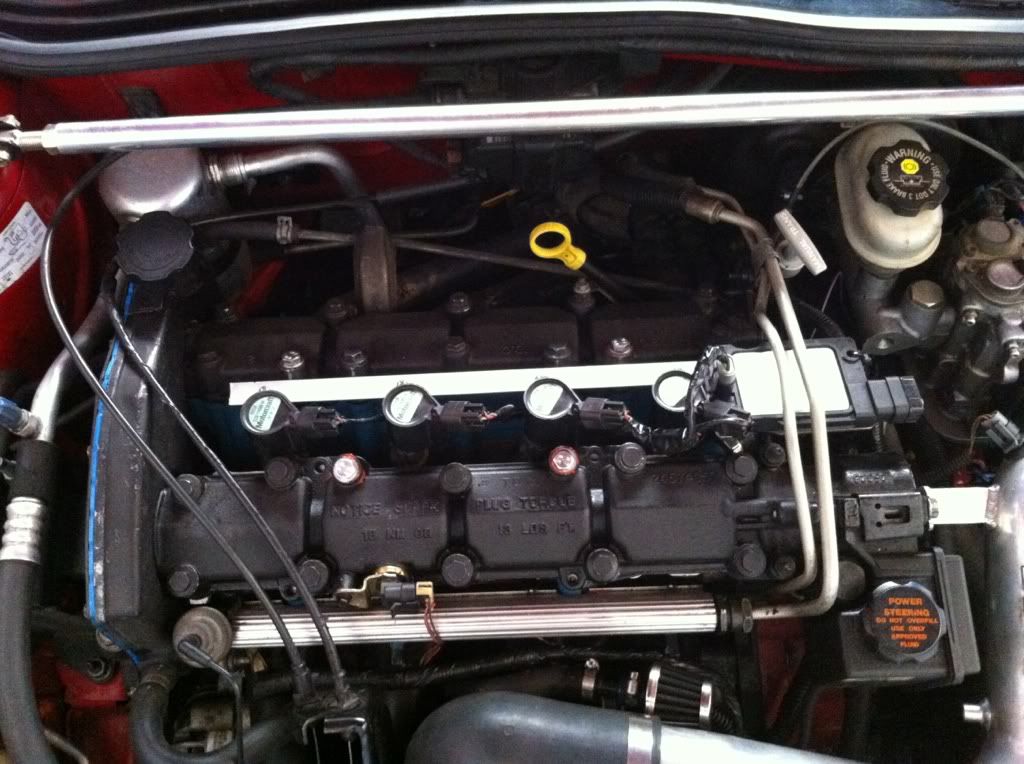 Well thats all folks. Sorry for any spelling/grammar errors. Feel free to ask questions cause Im sure I probably left something out lol
So did this help any really?
Know how strong the coils are?
i am interested in this. post is old but looks interesting. does it help? and can you relocate the icm? would look better hidden.
whitey
I prefer the look of my idi cover

Club Teh Jeffie wrote:



Z24Sunfire wrote:

I prefer the look of my idi cover



I'd run these and find some way to keep the idi cover personally.
I'm thinking the LSJ coils with a idi cover.
FU Tuning