I am not sure if this goes here so sorry if it is incorrect. I was wanting to get the ZZP oil pan with 1/2" NPT welded into it but it wont fit my vehicle unfortunately so I will need to send them one if they will answer any emails sent to them as I tried once long ago but never got a response.

My question is that the part number for my oil pan is listing as the same for an oil pan from a Saturn Ion/Vue so are the mounting points for the lower mount the same then? If that is the case I can purchase it and semd it off as I am too busy to complete the work myself. I will send it to them or some other place that can weld one on for me. Thanks for any help.

I guess I should have stated I dont have time to take the engine out of the daily driver which is why I asked about the oil pan. I can buy a 2nd oil pan which gives me 0 down time for the vehicle. A turbo will be going on the car before internals but an oil pan can be replaced while its still on so thats why I asked about the oil pan. Thanks for the girdle information as I have read most everything I can for this platform. I should have also stated.its an L61 Eco out of an '03 Sunfire.

So like he said, tap the girdle. There's a place in the block thats made to tap for the saab kit. Tap it and be done, little to no down time.

If I wanted to tap the girdle I would have asked that question but I didn't. I do not have time to remove the engine tap and put back in otherwise I would have said ok yeah I can do that.

But someone answered the question I actually had actually asked as they were willing to answer it not tell me something else to do that I already stated I am unable to do due to time constraints and no alternate vehicle.

Thanks Philly for your advice if I have a spare block or time in the future where I have an alternate vehicle I will look into that option.

You could drop the pan and drill the girdle backwards and save all the money you would spend on the pan since both methods require removing the pan.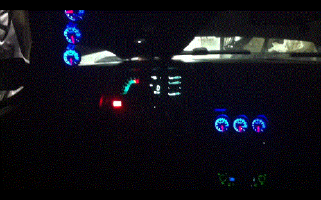 On the inside my car looks like a fighter jet.
Well like I said if I had the time I would pull the engine not just drop it but I don't. I have ordered the part already and am going to find a place that complete the work. I will message ZZP and see if they will otherwise maybe fmsr as getting a few things from them already.

You dont have to drop the motor or remove it. Just take the oil pan off and drill.

If your doing a saab setup the oil drain line is made for that

Drilling like that is hard enough as it is, especially when I can barely fit under the car as it is and be drilling blind unless I want to try and make some mirror setup so I can see where it's going. I will stick with the pan and let a shop modify it. That way if the car ever needs to be sold it can be put back to factory and I can take the modded stuff to the next project.