up for sale is my 1993 honda 250r dirtbike. rides great and it used to run great, but now has carb issues after sitting for awhile, doesnt want to stay running or start easy. carb may need re built or re jetted. kick start gear needs to be replaced soon, doesnt always catch when the bike is cold. if the bike has been running and is warmed up it works just fine, starts on the first kick. push starts very easy, works every time. the cylinder has been pressure tested and passed. this bike is fast, agressive, and nimble. beats most sport quads in a drag race. pulls wheelies shifthing in to every gear if you give it any gas while shifting, spins the tire in every gear at full throttle. navigates sand and mud easy. come with a full set of oem honda fenders and body plastic in black-red-white.
it has over $1,000 in performance parts;
-brand new pro series reed valves from boyesen.
-dryflow twin filter. air filter unit.
-boyesen rad box high performance intake.
-pro circuit tuned pipe exhaust system.
-fmf muffler/baffle.
-protaper bars with stabilizer and scott grips.
-clarke enduro capacity gas tank and petcock.
-full acerbics body plastic and fenders.
-digital multi function speedometer.
-oem 1996 crf250r adjustable front fork.
-ohlins rear coilover shock with fluid resivour.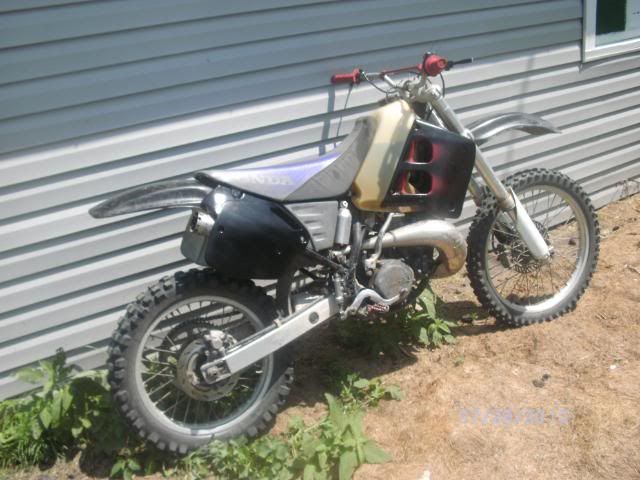 bike goes for 1,200-1,600 in stock running condition. looking for 1,000/or best offer. also willing to trade for a 1985-99 4 wheeler that runs, it can have smashed plastic. 2wd preferred but a 4x4 will do . a 90-94 eclipse/talon or 95-99 cavalier/sunfire in bad shape that runs or needs a little work to run.