Check it out here on Craigslist!
This guy also has a carbon fiber hood and such too. Just posting this to see if you guys are interested. Its not mine, but I know some people here are looking for one! Hope this helps!!!
he wants $250 for the hood and bumper if you buy both.
but he said he is looking to deal since he doesnt need them anymore.
Edited 1 time(s). Last edited Wednesday, January 05, 2011 7:10 AM

oh see I didn't know that just trying to post it up. but that hood looks bear up or at least in need of a new gelcoat. but it could just be the picture.
Thats not a LSS bumper, its just a base bumper with the foglight holes cut out.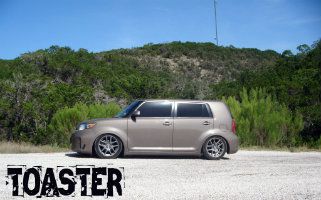 from that picture it looks more like a fiber glass hood rather than a CF...

which is
this guy
this is the start of my signature: have you read the
RULES
yet?
my carDomain
updated 6/11/10 Forged and Supercharged