And I mean BIG BRAKES!!
Baer 13" front brake set. Has about 8,000 miles on them in about 4 years. I would like to trade + some cash for some Wilwoods. I am having trouble finding some decent rims because of my brakes. Plus I need some slicks to put on this this beast, it's kind of hard with big ass brakes.
Im asking 1000.00 for em. Their perfect. That includes the brakes, SS lines, rotors, calipers and the custom arms(knuckles) the calipers mount to.
If someone buys them i will need your stock knuckles.
Please dont be shy, shoot me some offers lol.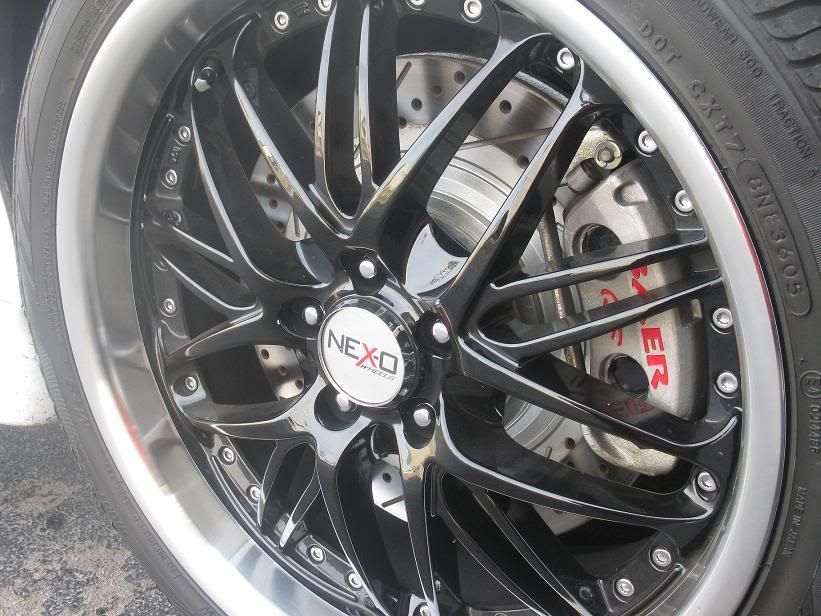 ~2014 New Z under the knife, same heart different body~
______________________
WHITECAVY no more
2012 numbers - 4SPD
AUTOMATIC!!
328 HP
306 TQ
I'm interested in brakes but I hate drilled rotors

I drive a silver car wrote:

I'm interested in brakes but I hate drilled rotors
baer's are cast with holes, you would be ok with them.

Not just with them cracking, I don't like the way they look. Weird I know.
now i hope you do get them so that way any time i see you i will walk up and point out, HOLY @!#$ your rotors are drilled!

^^ lol











~2014 New Z under the knife, same heart different body~
______________________
WHITECAVY no more
2012 numbers - 4SPD AUTOMATIC!!
328 HP
306 TQ