Up for sale is my 2.5" turbo back mandrel bent STAINLESS exhaust. Done at a professional shop for aroun $600. All welds are stainless wire welds, Comes complete with Downpipe, which is high temp powder coated, has the 2.5" 4 bolt flange up top., with 2 o2 bungs. one for wideband and the other for an o2 sensor. Then is the mid-pipe which comes with a flex pipe, 28" resonator and makes the turn to above the axle beam. Then is the final piece, with a dynomax super turbo muffler and hanger, The tip is a 3" tip that i painted black with high temp paint. Comes with copper 3 bolt gaskets and all hangers needed to put it on. System sounds quite stock at idle and never gets insanely loud where it drones or gets annoying. I went 12.6 @ 118 on this exhaust so i know it is VERY free flowing. Feel free to pm or email me for questions or pictures. only part left on the car right now is the down pipe, other than that the rest of the system is off the car. CAN ship, but will be expensive due to the mid section being so large. Willing to drive some distance for a small fee to sell.
As it sits $400
Edited 2 time(s). Last edited Thursday, September 16, 2010 3:20 PM

what kind of price are you looking at vince? i would want to add in a cat, is there space to do that with the resonator or would i have to cut it out and go smaller?
I was looking for $400 as it sits. and right now there is no room for a cat. the 28" resonator takes up all the room there that you would want. if you could get a small enough one, you might be able to fit it else where... ill see if i can dig up a pic i have on my comp already and then go get some later of it out in the garage.

bump, for sale $200, exhaust is currently in Troy, Missouri.

dude i want this...i need cash...wouldnt need the DP though.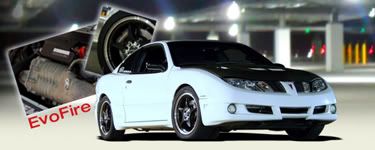 yeah and i doubt you want to pay shipping either lol

would probably still be cheaper then the retarded shops around me want to build anything custom.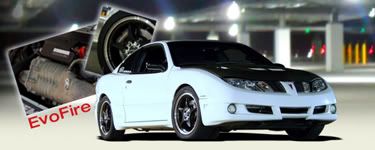 it cost me $650 to get all done on my car. and im selling it for $200... and it looks pretty much like it did the day it went on

thats my point vince. I would only need a cat. well hell maybe not maybe just turn those codes off. can u guess on shipping to 85225?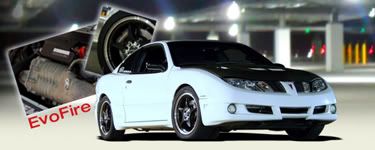 GUESSING by the best i can, i put 40 lbs, and in a box which im sure is off of 48x6x24.... im sure its bigger than that but it was like $50

BuiltNBoosted wrote:

bump, for sale $200, exhaust is currently in Troy, Missouri.
Interesting, I live in Troy MO lol. Is it at that shop on south lincoln that always has/had that white cav in the lot?
its at F&S. I have someone interested... but first come first serve! I just need it gone and dont want to haul it away... so since you are in troy... it could be yours

Its literally a $650 exhaust for $200