I'll be moving there sometime hopefully in the next 6 months or so, and I want to make sure my car (94 with a 3400) is legit. I've got some inspection and registration questions. As far as I know, there is a one-time safety inspection, correct? Will it be emission tested?
1- it still has all the lights, directionals, and reverse lights, but not all of them are DOT legal (some are LED, and in other than factory locations). Issues with this?
2- Right now, it still has the factory seat belts in addition to Simpson 5 point harnesses (please don't go down the "anti-harness" route. These are installed per SCCA GCR and the car has a roll bar). I plan on ditching the factory ones when I lighten the doors. Should I wait until after the safety inspection?
3- both seats are Kirkey aluminum deals. I have a set of factory 3rd gen seats to throw in just in case the aluminum is an issue. I plan on coating the seat backs with something black to make them a bit more stealth. I'm not sure how much the inspection guy will look.
4- half the body is fiberglass (both bumpers, trunklid and hood) and everything has quick release latches. The front bumper has no reinforcement. Any issues?
5- it will most likely have the fuel cell installed by the time I move. Issues?
6- no EGR and it will have MS standalone management (no ALDL). Does KS even do emissions for cars this old?
This car is NOT a daily driver. It's built for SCCA SOLO and road racing. I just want to have it registered and insured since it is fun to drive and I like to take it out once in a while, although I mostly tow it to races. I don't forsee too many issues. I know KS vehicle laws are mush less strict than Mass.
Thanks!
highly doubt there are any emissions laws whatsoever other than like if you get caught without a cat converter you get fined etc.
but thats cool ur moving to the midwest man! id love to check out the car sometime!

Come join us over on the Olds Quad 4 and Twin Cam Facebook group!
Dam quite a move. Are you changing bases?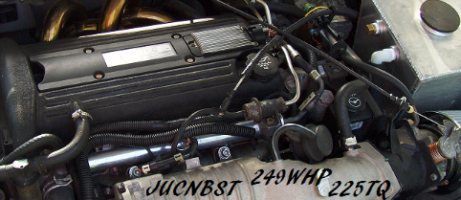 I'm down here in MISSOURI
And I've got family and friends up in KS
I'm pretty sure you will be fine.
As long as you have all your directionals and headlights and tail lights.
Exhaust.... Some places check this some dont. As long as ya got a cat. Haha

So I honestly think you will be fine.

-Z Yaaaa- wrote:

but thats cool ur moving to the midwest man! id love to check out the car sometime!
Yeah man. For sure!
JUCNBST wrote:

Dam quite a move. Are you changing bases?
It's because of a girl.

And I hate snow.
I've got a cat, and all the lights work. My main concern was the seats and belts. Next time I get up there I'll have to stop by a shop and see just what's up to be sure.
.
you'll still have snow haha, you'll just now have extreme humidity and heat in the summer....
where will you be moving?
Oh it's for a girl. Did your car yell at you because she dosn't like being cold? Haha

I'm moving to somewhere in the Lawrence area. Don't have a house yet, but I'm looking.
At least the snow in KS isn't like 6' deep

.
I'm in lawrence, and don't worry about emissions.