I'm looking for a 2.2 ecotec block and head. It doesn't need to run.
Msg me price and location

I thought you were tired of putting trans's in the car, whats prompting the boost urge if you dion't mind me getting off topic?. Sorry I have no input on anyone with an eco for sale though. Try car-part.com. some of the aorua junk yards have j body ecos now.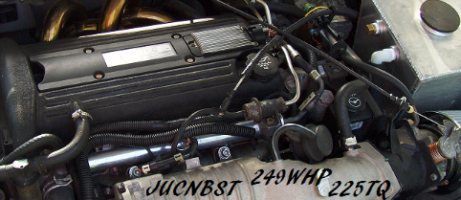 I've always wanted to try boost and now that my engine is on its way out. 70psi compression cylinder 1 with 85% leakdown. And other 3 are around 100. Rings are shot. Not bad for almost 100k on the motor and over 400 passes down the track and handful of times autocrossing and roadcorse. The motor has seen about 50+ passes on a 100shot.


So I figured what better time to build/boost it? I've got too much money into brakes/suspension/trans to just throw a junkyard motor in it and sell it. I feelt I did everything properly building from the ground up but never really had the power to back it all up.

very cool......so supercharged or turbo?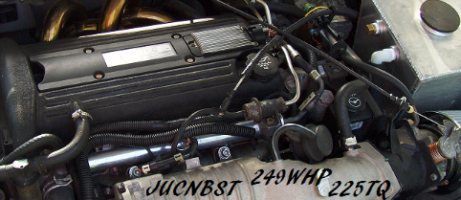 I was going to go with the saab setup. But now that i am going to build the motor i am unsure of my boost plans now. I want to maintain this as a daily driven car without too many problems so that will definitely go into consideration.

contact paul tjepkes. he has a low mileage 04 eco for sale. i think he wans $300.

Come join us over on the Olds Quad 4 and Twin Cam Facebook group!