Had it listed on Facebook for a little bit now with a few bites but I figured I would list it on here. Fully built motor, with a custom BFAB Turbo kit from intake pipe to exhaust. Everything that was done to the car was either done right or over done. All modifications were made with high quality parts as well as cleanliness in mind. Turbo, head, fuel pump are all BRAND NEW! Paint is also fresh.
Car does have a fuel issue under boost. Car will cruise and drive right now, but can only be lightly boosted.
$9,000 OBO
You can see by the parts list that there is WAY more than that into it. I would like to sell the car as a whole vs part it out. But if I have the house with a garage sooner than later, I will be able to part it out.
Specs to follow pictures: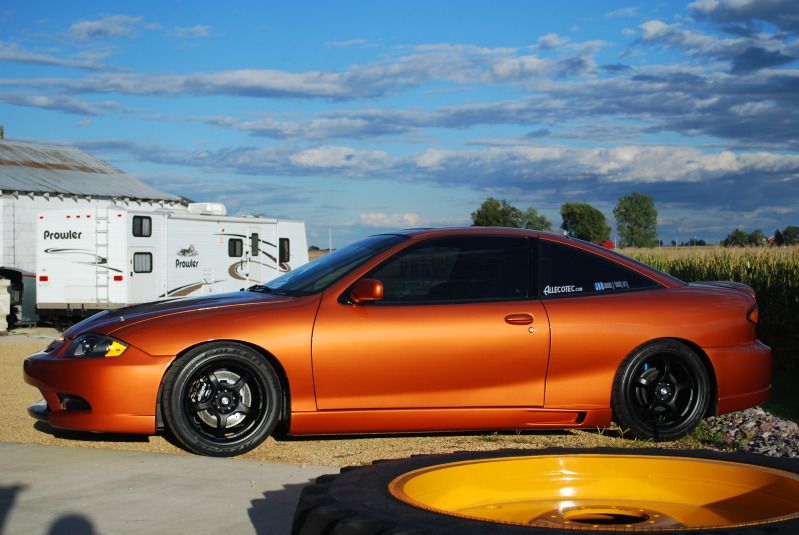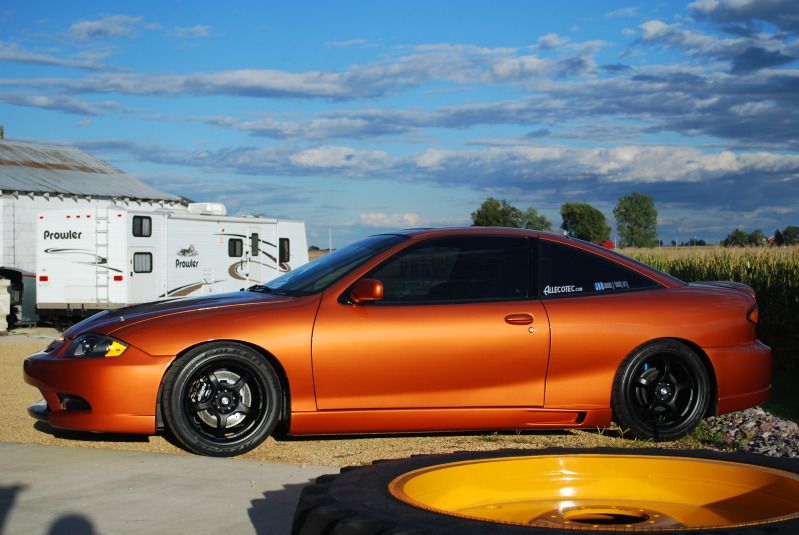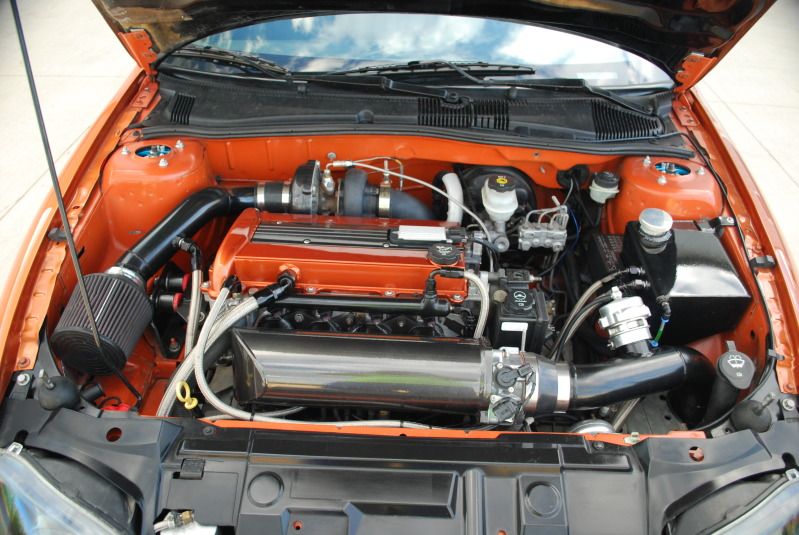 Engine:
Eagle Rods
Custom Wiseco pistons .020 over
Removed balance shafts
LSJ head w/ M2 Port and Polish
LSJ Headgasket
All new OEM seals/bearings
New Water pump
Comp cams Street/strip HighRPM 222/224 duration 456/453 lift
Supertech valves (1mm oversized)
Supertech 94# valve springs
Bronze Valve Guides
Supertech Titanium retainers
GM adjustable cam gears
TurboTech Racing Lower Motor Mount
RK Sport Upper Motor Mount Powder Coated Gunmetal
LSJ Valve Cover w/ Bfab Custom PCV Setup Body Color Matched
Cusco Polished Catch Can
Stainless Braided PCV Lines
Prothane Front Trans-Mount
Prothane Rear Trans-Mount
HP Tuners
LSJ Ecotec Engine Plate
Battery Relocated To Front Fender Area
TURBO GOODIES
BFAB Intake Manifold
LS1 Port and Polished TB
BFAB Aluminum Coolant Tank
BFAB Custom Turbo Intake
T3/T4 60 Trim Stage III .63 a/r
Tial 50mm BOV
Exhaust Side & Down Pipe High Temp Ceramic Coated
Tial 44mm Wastegate
BFAB Equal Length Turbo Header High Temp Ceramic Coated
7.8" X 24" X 3.5 Treadstone TR8 Front Mount Intercooler
750cc Lucas Injectors
BFAB 2" Aluminum Hot Side Charge Pipe Kit
BFAB 3" Cold Side Charge Pipe Kit
BFAB 3" Mandrel Bent Turbo Back Exhaust Kit w/ DMH Electric Cutout
Dynomax Super Turbo Muffler
2010 Camaro Exhaust Tip
Aeromotive Stealth Fuel Pump
Aeromotive AFPR
Suspension/Wheels/Brakes:
17x7.5 Focal F05 Wheels
Falken Azenis RT615k Tires
Also a set of 16" Maxim Advance Drag Wheels with Hooster QTP Drag Radials
STD Standard Coilovers
Eibach Camber Kit
Prothane Control Arm Bushing
Wilwood 12.2" Front Big Brake Kit
Moog ball joints/tie rod ends
Interior:
Short Shifter
Power Locks
Sunfire Gauge Cluster
Aftermarket Rostra Cruise Control (Install not finished)
Tenzo R Racing Seats
Corbeau Racing Harnesses
Sparco Sliders
AEM UEGO Wideband
Autometer Phantom II Electric Oil Pressure Gauge
Autometer Phantom II Electric Boost Gauge
Autometer Phantom II Electric Pyrometer Gauge
Digital Stewart Warner Tachometer
Custom Fiberglass Gauge Pod
Greddy Turbo Timer
CF HVAC Overlay
CF Dimmer Cover
Exterior:
Full GM Extreme Tuner Body Kit
Mesh In Body Kit
CF Invader Hood
Tinted Windows 20% Rear w/ 8" 20% Front Window Banner
35% Front Window tint
RK Sport Carbon Fiber Rear Bezel
CF Front Bowtie
95-99 Toyota Tails
Shaved Emblems
Shaved Side Moldings
Audio:
Factory MP3 Deck w/ 6 Speaker Factory System
Miscellaneous:
DRL Delete
VW Passat Projector Headlight Retrofit
Air Conditioning Deleted
Custom HID Projectors
Edited 3 time(s). Last edited Tuesday, August 12, 2014 8:58 PM