I want some opinions on what i should do i got basic intake exhaust, stage 1 clutch, lowered.. I lookn to get a little more power out of my car i got a 96 z24 i want to put something in that i would feel a difference in without getting a turbo or supercharger.. Let me know of some ideas.. thanks

Intake, pullies and full exhaust. That's the most basic stuff you need to get a little pick-me-up. You don't need a clutch until you start putting down some serious power. If you lower, make sure you upgrade the shocks/struts to handle the drop. Whatever you do, do not run lowering springs on stock struts.
Go look at turbotechracing.com for parts you are looking for.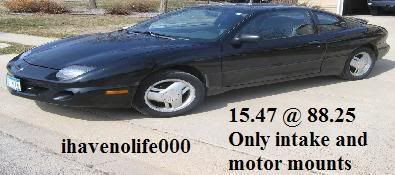 Prothane motor and tranny mounts


Hope is not a plan. Change is not a destination.

yea my struts r shot i have to get new ones yea i was think about gettin mounts but would i fel a difference with mounts in?

I haven't put my mounts in yet, but that's what everybody on the org suggests you do as one of your first bolt ons. I'm waiting until I add my vavletrain and turbo to do my mounts though


Hope is not a plan. Change is not a destination.

TTR (or RK) mounts
full exhaust
cheap intake
Secret cams (if you have the know how and means)
Koni yellows with eibac sportlines.
You would prob be happy with that.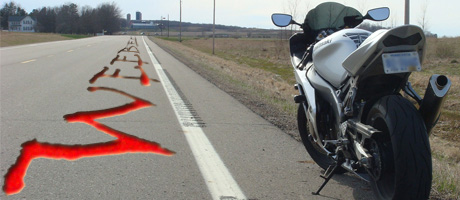 yea i wanna put cams in but i looks like a pain tho

Dont get "stageX" crap.

wast of money.

Chris




'02 Z-24 Supercharged
13.7 @102.45 MPH Third Place, 2007 GMSC Bash SOLD AS OF 01MAR08


see i like that j mark the big intake all that but i can't find any parts and i'm not to familar with building these motors i like that external coil pack tho how u do that or tell me what to do