Hey Guys, Been a while since i've been around here. I don't recognize most of the names even anymore. Good to see some of the "Originals" stuck around though

Anyway, My cavfire is going back to pretty much stock. I need a set of 95-99 stock suspension. All 4 springs and struts. Got rid of the air ride and threw my old stuff out so now i need something to put back in there

Also, I'm lookin for a 95-99 white stock sunfire front bumper and 95-99 stock white cavy side skirts and rear bumper if anyone has anything like that, they wanna get rid of too

Hopefully you guys can help me out... thanks

I have the stock springs out and sitting in my Skunk2 springs box right now...I should have my Koni Yellow shocks in in like 2 weeks, so I could sell you the stock ones then if you want...otherwise you can just make me an offer right now on the springs.

I also have a factory rear bumper off my 99 but its the bright red color...don't know if you would be interested but figured I would try lol


Hope is not a plan. Change is not a destination.

Yeah man if no one answers me within those 2 weeks than i have no choice but to wait it out anyway

so I'd be glad to get those from you depending on the price of course... thank you
As for the bumper, I really dont wanna get another bumper painted. Thats why I'm lookin for only white. I've been checking with "U Pull" salvage yard a lot to see what they have so it's no biggie. I appreciate the offer though

So if anyone else has any stock suspension out there please let me know... otherwise i get mine in roughly 2 weeks... lol

Anyone else have any stock suspension they don't need incase this set doesn't go threw? I'd really love to get this done some time soon

All these lowered cars runnin around and no one has any?... lol... someone please help?


I'm pretty sure Ive got some stock springs at my house. I'll check when I get home.

Did you find out anything?
And Derek did you ever get your new struts?

If you can somehow figure out how to get it to you I have a set, but you need two front shocks as they are blown. Well I'm not sure if they are blown, but the fluid leaked out of them. I bought them off Kendil a year or two ago and NEVER used them. I believe they had 28k miles on them when he took them off. I will let them go for $50 plus shipping.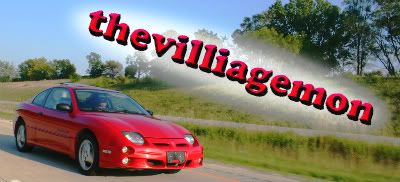 I've got all 4 springs from a 96 Cavalier. Looking to get rid of. Just sitting in the garage. Email at adamv112@yahoo.com Thanks!

Well, hello there buddy!!!!!!! How have you been?
dan