Hey guys, Im inviting all of you to a meet that im trying to get going. I know its kinda a haul but the illinois guys are showing quite a bit of interest. Here are the details. Aug 28th (saturday) Time is still being determined (thinking around 12-1pm), in Schaumburg Illinois at Busse Woods Forest Preserve. Were gonna do a BBQ type meet. Feel free to bring some stuff with you, (hotdogs burgers buns soda etc) or just come on up. Were gonna try and have a good time, and beer is allowed just not in glass form, at the preserve. If anyone is interested, post up, and ill get the deeper details. This is just really to see if anyone wants to come through. I know its a haul for some of you guys but hey, im thinking its gonna be fun. Well, take care, and i hope to see some of you guys there!!!!
Edited 1 time(s). Last edited Wednesday, July 21, 2010 1:07 PM
I would be up for it... I will also post this on the WI GM-Tuner site.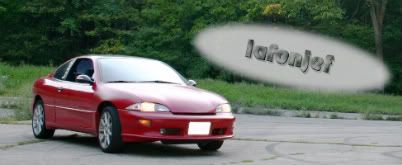 lafonjef wrote:

I would be up for it... I will also post this on the WI GM-Tuner site.
That would be great!! If you want too, you could be the liason for the Wis J's for me

I do appreciate the help!!
Will do... You don't mind if there are a few non-J's (perhaps a colbalt, beretta, vibe..) It should be a good time!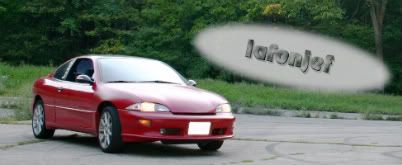 No not at all. The more the better. I'm hoping this turns out to e a grat meet, this is the first time ive tried to setup a meet so im excited abt it lol. Keep me posted
I might be able to show, but my cav might be in the shop then because it was backed into.... So if I show I'll be on the motorcycle

I forgot I probably work till noon, but schaumburg is only a 45-60 min drive, ill see what i can sswing
Edit: forgot something

Edited 1 time(s). Last edited Monday, July 26, 2010 11:40 AM
Lanman31337 -F = fatties = do not want. A little chunk in the junk is ok though.
Hey man, thats fine. Showing up is better then saying you will, then not. And by the looks of it, by the time you get there, people will be there already and bsing. It looks like Busse Woods won out. Its gonna be held
Here
So basically when you get off the highway onto higgins, head east, and the first turn on the south side of the street you can go into, turn into it, then immediatly make a left turn, and head to the turn-around. Im thinking we should do it there, since it doesnt look too busy, and there seems to be plenty of space to park our cars and whatnot. Also looks like a great spot for photos and stuff along those lines. If anyone has any questions feel free to PM me, or post them up and ill do my very best to answer them. Thanks again guys!!!
Hey guys, we have a list going on in mid-central. Just follow this
Linky
and add your name to the list. Even if your not sure yet, just put down, this way we can get a idea on who is gonna be there. Also, add if your gonna bring anything with ya too. Thanks alot guys!!!!!
Hey Jeff, any ideas about the meet on the 28th?? As far as whos coming and what not, Let me know!!!
Not sure who is going to be making it. I just found out about a family thing I have going on that day so I don't think I am going to be able to make it down now. I will let you know a littl closer to the date.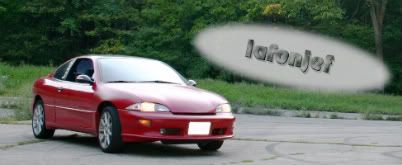 Jeff, yeah man, thats cool. If ya can, great, if not, no biggie. Looks like there might be a good turn out so far, so im hopeful. But take care of the family first. If I can swing this meet, then Ill just set up more meets later on down the line.