I have a question does the quater panel you buy from a parts store just bolt on to the car or do you have to weld it in place. I have a 97 sunfire and its welded where to the trunk is. Also do i have to do some mods to make it fit. I never brought any auto body parts before and I see the rust is showing threw under the gas tank door.

im sure im wrong about the exact number of welds, but i think it's somewhere around 150+ seperate welds holding the rear quarter panels on a sunfire. it's not just a bolt on thing.
some people have gone so far as to simply put a new panel over the outside of the existing one, but even that's a job for an experienced body shop tech.
What would you do if you had rust showing threw under the gas tank door?

take it to a body shop and have them give you an estimate on how much to fix it the right way
thats what I'm doing I'm going to repaie rthe rust I can get and let the body shop do the hard stuff and give her a paint job.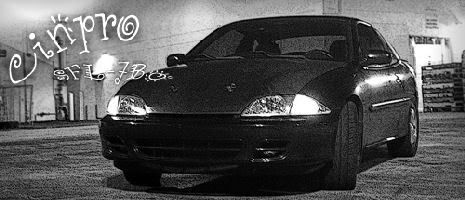 my neighbor said i have to take the whole passenger panel off and then weld a new piece on. Would I have to do some cutting or they pretty much take the old one off and put the new one on and weld it?

i seen people fix that area by there gas tank door they cut it out and weld and sand and bondo and sand and paint wish i was that good at welding.