I had an aftermarket cd player installed by my boyfriend. Everything worked great for the past 2/3 weeks, I take the face off everywhere, Go to put it back on and NO Power!!! So i checked the fuse on the side panel, Looks good to me... Where else could there be a fuse? Or possably something else?
Get Wrecked
Opps its a 99 Cavalier.. Thx
Get Wrecked
Aftermarket radios almost always have a fuse or two on the back of the radio or on the wires leading to the radio.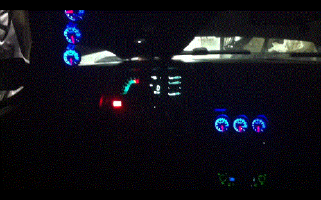 On the inside my car looks like a fighter jet.
yeah figured out theres a TINY reset button behind the face, That did the trick
Get Wrecked
Nice car girls. Did you added hoods scoops to that hood or did you buy it like that?
I added them then bought that SS Ram Air style hood from a guy on here. Was on a silver cav
Get Wrecked