Ok this place is a wreckers in Newcastle just off of highway 2, the guy is awesome, he sells everything dirt cheap compared to the others around. I always go to him, but last week my friend called him up because he needed a part apparently his phone was disconnected and so my friend called another newcastle wrecker he told him that he went out of business. Personally I think this is sort of BS because he had a huge lot and there was always someone there also I can't imagine how he would get rid of all those cars. Another thing is that there was another guy who owned a smaller lot beside him, i'm thinking he took over. Anyways has anyone been there lately? if so whats going on?

never mind my friend does not know how to use the phone... i called today hes open for business, check this place out alot of J's there.

sure tell everyone where I get my parts for cheap, now they are going to start running out of J-body parts

anyways I know the owners so I have no worry about getting parts from him, we just got a 98 2.4 engine with 30 000kms on it for my best friends car that we are going to install, once we have a nice sunny weekend.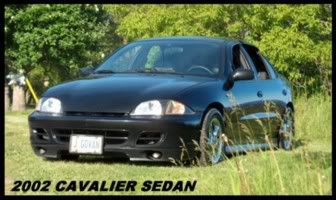 How much did the engine cost ?

Croatian Z24 wrote:

How much did the engine cost ?
I'm not allowed to say, but it was under $1000 pulled and everything. But Joe always gives great deals on stuff if you pull thigns yourself. But maybe that is just because I only go there with my bestfriend, ha ha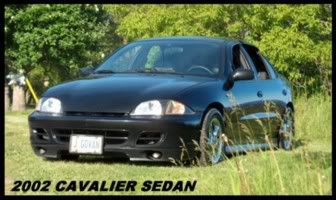 i bought a car from him 2 years ago, a 91 Grand Prix with 165k for 750$ with taxes it needed brakes, and some body work. He knows who i'am now so he always gives me good deals, one day i went there to get some emblems,a brackets for brake lines, just a handful of stuff, he gave it to me for free.

Hey, I the guy who bought the cheap engine. Jacob G, said we were swaping it? Ha, He has not lifted one wrench.

P.S. Joe's brother used to date my sister.