I've got a set of Eibach Prokits currently on my car. They have been on the car for about 3 years and are in great shape. I am putting my stock suspension back on in about 2-3 weeks and these will be for sale. I still have the box they came in. They are a 1.5" drop.

I'm asking $100. Email or respond here if you are interested. Thanks


Mike Madill
2000 Z24

Sent you an email.
Ryan Butchart 1 man, 1 car, 1 lap at a time.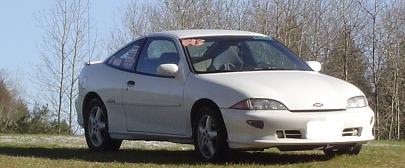 If he doesn't buy them im next

Good luck
~*Gilles*~

hey mike, is there anything else ur gonna sell off ur cavy, aka the lips and clear corners

ill take em both if u are.