1. GM reflashed computer for m62 03+ eco 5 speed. $100 firm
2. LSJ injectors for N/a build or mild boost $50 firm
3. GM Stage 2 pulley 77.9 mm or i think 3.1" 4 bolt. (NO HUB INCLUDED) $30 firm
4. Stage 2 belt for M62 like new. $40 or buy pulley and belt for $60 firm
5. Brand New QTP 2.5" stainless cut-out $50 Firm
6. 2 Brand new HD mega-clamp stainless exhaust band clamps made by walker i think. lap joint. $25 for the pair or buy the cut out and clamps for $70
7. 03-05 cavalier headlights. front refector is white not amber. about a year old. they are in mint shape. no damage. $150 firm
8. Stewart Warner narrow band / air/fuel ratio gauge. 2 1/16ths. silver face w/ silver ring. maximum performance series. 100% complete with mounts and lights etc.. $50 obo
9. APC crystal clear 95-99 cavalier corner lights. like new. $25 firm
10. cobalt ss stock heat exchanger $40 firm
11. arrival blue 03-05 cavalier hood. could use paint cuz theres a chip right on the front edge but no rust. $75
12.
03-05 z24/ls sport front bumper
arrival blue. comes with foam and mounting tabs but foam a bit beat up but still works 100% includes little grill on top. small crack down the seam of the from of the bumper. hasnt gotten any worse in the 3 years ive had it. about 3 inches long its not from and accident just like the seam let go and seperated. easy fix if your going to paint otherwise paint is in decent shape not worth a repaint unless your going to change colour. will get pics to explain better. $300 obo pick-up only.
pm or email priggen_5@hotmail.com
ship at buyer expence or pick up
no trades
located in Keswick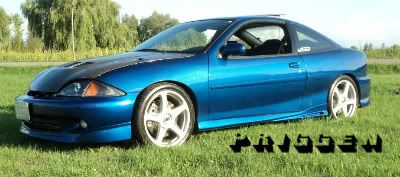 maybe interested in #2 and #3
shipping to 12180
please pm me

Any pics available?

I'm particularly interested in #9,

replied in pm
pics of lights. bought them in sept 06. receipt is still attached. lol been in the box since proablly jan 07. lol. they arent really that scratched. just dirty. need a good cleaning.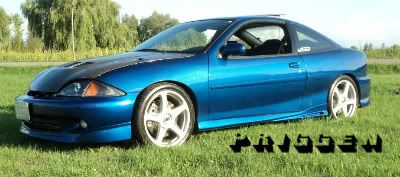 whoops I read wrong, thought you were selling the signal lights, my bad. Good luck with the sale.

computer and injectors sold.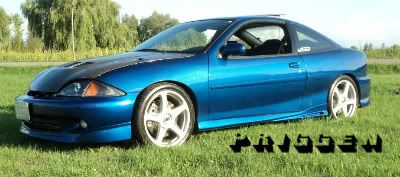 1. GM reflashed computer for m62 03+ eco 5 speed. SOLD
2. LSJ injectors for N/a build or mild boost SOLD
3. GM Stage 2 pulley 77.9 mm or i think 3.1" 4 bolt. (NO HUB INCLUDED) $30 firm
4. Stage 2 belt for M62 like new. $30 or buy pulley and belt for $50 firm
5. Brand New QTP 2.5" stainless cut-out $50 Firm
6. 2 Brand new HD mega-clamp stainless exhaust band clamps made by walker i think. lap joint. $25 for the pair or buy the cut out and clamps for $70
7. 03-05 cavalier headlights. front refector is white not amber. about a year old. they are in mint shape. no damage. $150 firm
8. Stewart Warner narrow band / air/fuel ratio gauge. 2 1/16ths. silver face w/ silver ring. maximum performance series. 100% complete with mounts and lights etc.. $40 firm
9. APC crystal clear 95-99 cavalier corner lights. like new. $20 firm
10. cobalt ss stock heat exchanger $40 firm . no hoses included
11. arrival blue 03-05 cavalier hood. small dent and a paint chip right on the front edge but no rust. $75
12. 03-05 z24/ls sport front bumper arrival blue. $275 firm.
take the complete front end swap for $450 and ill throw in corner brackets to support bumper and fenders.
bumper includes foam support but in rough shape but still functional and the grille between the headlights.
front bumper has minor crack, easy fix if your going to repaint otherwise i wouldnt worry about it.
pm or email priggen_5@hotmail.com
ship at buyer expence or pick up
no trades
located in Keswick