hello everyone been awhile since i posted on here but i have really run out of options here to figure out why my car misfires. one day i had the stock idi coil cover on my 2.4L and when i started it up it was missfiring soooo badly that it didnt wanna run good. after that i had changed the plugs,did the neon coil conversion,used brand new ngk wires, and it worked for a tiny bit then the misfire came back. so i changed the coil again and the cam position sensor and the map sensor. and it still misfires when i put a heavy load on the motor. when it idles for a bit i rev it but it misfires then revs fine. when i rev to about 3500-4000 it missfires and i let off and revs fully. i really dont know what the cause can be so plzzzz help.




the second issue i hear alot on gm cars when driving is i hear a changing noise from the cars motor. sounds like metal on metal or someone tdragging a sword across the ground lol.

Changing noise?
Sounds like you have some engine damage though...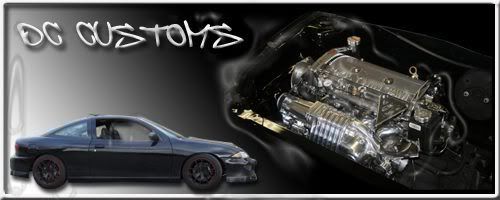 The engine runs great I always hear it though before my last motor. It could be my pulley tensioner and for the misfire I really need help I use my car as a delivery car and need it in tip top shape

Pull your idi cover and look for brownish/blackish evidence of arcing on the coil pack . I had this issue in the past and a $20 part from the wreckers fixed it. Seriously though, you need to identify the problem before you throw parts at it. Doing that usually makes things worse, and your wallet lighter.