-Sunfire Door panels with power locks and the tweeter in the door. Must be in good shape.
-aftermarket fenders, looking for the f1 style but will take a look at others....i just need the vent part as i'll be molding them into oem fenders, so i don't care if there is something wrong as long as the vent is fine.
-2 1/2" in Stainless steel dual exhaust, or 2 1/2" inlet magnaflow mufflers. prefer polished and in good shape.
-M62 pulley (3.0"-3.2")
-Aem or Innovative Wideband
-ceramic coated eco header
-urethane side skirts, or complete kit for 03-05 cavalier. let me know what ya got. looking for IF sides if i can find them.
Let me know what ya got.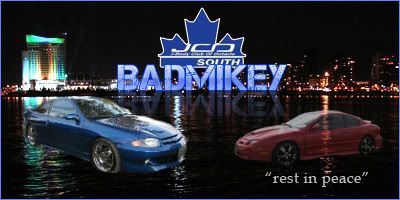 "If you have no clue what's going on... STFU!"
hey dude got a stage 2, 77.9mm pulley and stage 2 belt. just need to buy a GM hub. can get them at zzp for pretty cheap. message me for details.