As the title states im selling my modified jdm 97 z24 black cavalier with power mirrors,locks,windows,ac,sunroof,til steering for $2100 obo. the car has been fun to drive but ive moved on and no longer need it. the car has been full detailed and from every wash it has been buffed and waxed and every nook and crany has been cleaned. heres a list of the mods that have been done to it. short throw shifter with sparco shift knob,dual guage pod on the piller with autometer guages. the ones a volt meter with red l.e.d bulb and air fuel ratio guage. it has the guage bezel painted bronze with red l.e.d accent lights behind the cluster. also has red l.e.d under the dash as well. has a 3 guage pod under the dash with oil pressure,oil temp,vac/boost guage as well and all light up red l.e.d or u can change the color with a push of a button. also has clarion tweeters installed as well. as for the exterior its been modified with toyota cavalier jdm tail lights,jdm amber side markers,window vents,euro blacked out side corner lights,blacked out head lights,with red l.e.d under car lights with a red flight switch. has yellow fog lights and amber colord turn signals in the bumper. also has reflex wiper blades and a few stickers to top it off. and has the 2000+ z24 spoiler with led 3rd brake light. it has been lowerd on koni sport line yellows with a gm camber kit and koni rear shocks and stock front struts with new strut mounts. has the rims painted bronze with new michelin x-ice tires. all the brakes but the back have been replaces and has new red painted front calipers and red painted drums with new cermaic front pads,slotted rotors,new sway bar links,new ball joints,new urithane control arm bushings installed,new axle, new wheel berrings on front only backs fine,newer transmission with 145000 km on it with castrol max ghear oil and new tranny seals,has urithane upper and lower engine mounts,new gas tank under coated to prevent rust,the chassis has been undercoated in black tar for sound proofing and rust,newer fuel filter,new o2 sensor,new plugs,oil change done every 4500 km. engine has 170 000 km on it.new coolant installed,new coolant resivor cap installed,brand new ac hard lines,brand new ac compressor,and new ac refirdgerant,new heater blower fan and resistor, the intake manifold has been cleaned and tb. newer starter,new crank shaft position sensor,optima red top battery with top post battery terminals,red convlouted tubing for engine dress up,newer wiper motor,strut tower brace,full intake with filter, has a hidden air horn on front of the car,has new belts, car comes with a kit for an ignition upgrade from coil on plug to a neon coil conversion with wires. it has a black vibrant muffler with silencer. ive spent over 5000 on this car and is fully new to drive. it has some minor damage u can fix ur self. right side skirt cracked,small scratch/ding on left quarter pannel, and top of roof has some sun fade and bottom of doors a bit rusty. other then that the car is in mint condition. i dunno how to post pics but if ur intristed i can send u them via-email. thx for looking.

car also comes with 2 keys and 3 factory remotes.

You willing to part with the neon coil conversion kit?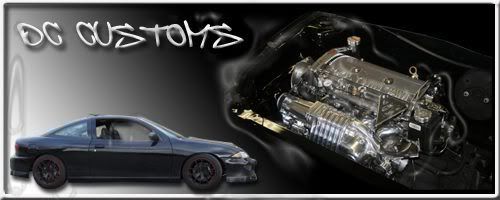 yea i am willing to part that out. i have a extra module with the custom wiring harness thats plug and play and a newer neon coil and ngk wires. ill part it out for 60 bux? if ur intrested private msg me with ur contact info

Jebus dude you gotta break up that post
$60 for everything? Wiring, coils and wires?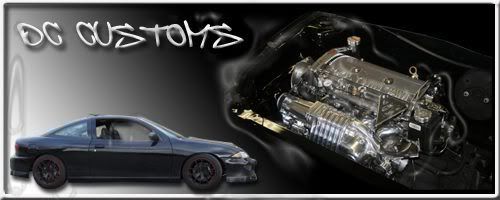 yea 60 bux if ur local if u live in the gta ill charge a bit more for driving there. txt me if u wanna. 519-998-9408

hurts my eyes to read that wanna part with the koni yellows can give you stock suspension to install on you car.

talk to me on here i wont txt anyone



JBO since July 30, 2001

i dont need stock suspension the cars for sale