Looking for the following parts

-Fuel pump for 2002 eco cavalier
-2002 white cavalier spoiler the bigger version not the flat one.
-Front corner lights 2000-2002 stock
-importfighter side skirts fiberglass or the urethane
-2003+ z style rear bumper

I have the corners. If youre ever in the gta you can have em.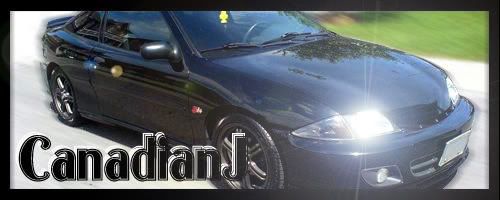 Send me a pm with your number and ill give you a text. and how much you want for them. they must be have no cracks.

i dunno if youll wanna drive down for it but if u come to t.o for those corners ive got a fuel pump, its a brand new rebuilt, has maybe 1000km's was in the car for like 3 months, still has a warrenty on it. 50$