Well, the time has come for me to post my air ride steup for sale. I will be bringing the car out of storage in early April, and it will then be taken out of the car to make way for some GC coilovers. Anyways, here are some of the details on what it includes:
-Digital upgrade kit (Allows you to set an automatic ride height, cleaner style controller than having a stichbox, displays bag pressure on-screen, just plain easier to use, bought brand new and only used for 4 months
-4 good Easystreet bags/struts ("double bubble" style in the fronts that are lower than the newer sleeve style) as well as 2 spare rear bags/struts (one of which has a hole in it though, but the struts are still good for spares)
-8gal tank with 8 ports, bag ports have the quick connectors, as do the valves
-135/180 pressure switch (pretty sure thats what it is)
-Two 380cc chrome compressors (fills the tank from empty in about 5 mins, fills it from the 135->185 in a minute)
-Will come with all the valves and the wiring to them. All you really need to do is run power, ground, a source feed, run the lines, and install the bags.
-plus all additional hardware/valves/gauges/line/switches/etc. that I have. Anything air ride related is yours! Im sure there is more, but that is all thats coming to mind right now.
-will sell my 2nd Yellowtop battery for an additional $200
-will throw in rear seat delete for free! (you will need to have a 12" kicker sub for it though), but if you are okay with that, then the tank/comp's/valves/batt/etc. is already mounted for you!!
Heres some older pictures of the car on the ground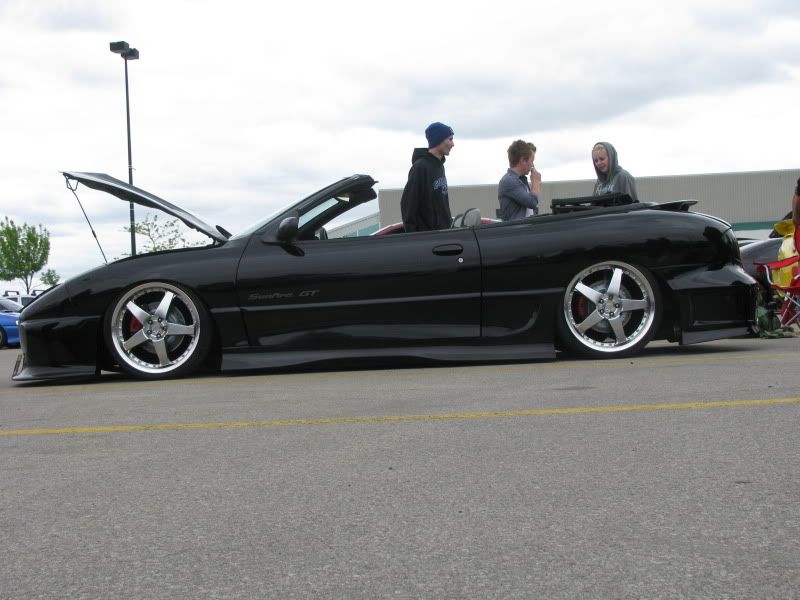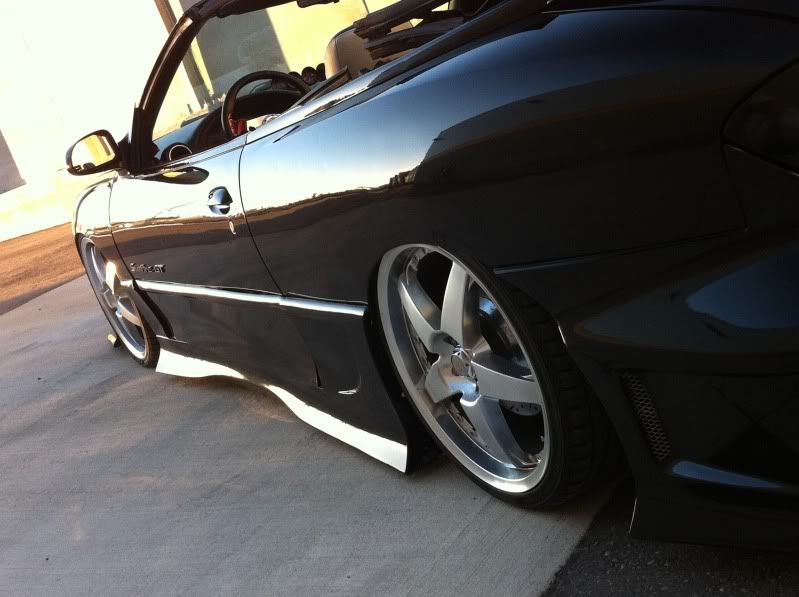 $1500.00 FIRM
I have $2500+ into this, so dont even bother lowballing, you will be ignored!!
Will ship, but buyer pays shipping fees, and no I will not take this 5-6 times to a post office to see how much shipping will be for your location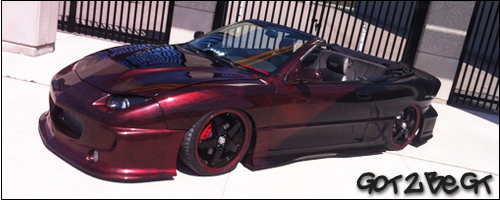 BUY MY SAAB TURBO SETUP! -->
http://www.j-body.org/classifieds/detail/61091/