Some parts I got left over from my highly missed 95 sunfire gt
Tail lights and trunk fill panel, niteshaded – best offer
one of the tail lights had a melt down but the bulb never fell out when I was driving
front and rear side markers, niteshaded – best offer
what they looked like on the car
rare 2.3L 086 complete head. Cams, exhaust mani and intake mani (not sure if it the 95 LO intake mani or not) - $250 obo
some spare Cavalier parts
95-99 projector headlights with corner markers – best offer
00-02 stock headlights and corner markers – best offer
stock 2.4L cams – best offer
stock 2.4L intake with filter – best offer
any questions fell free to ask away.

do u still have the projecttors ???

Imma need that stock filter box off of you shortly lol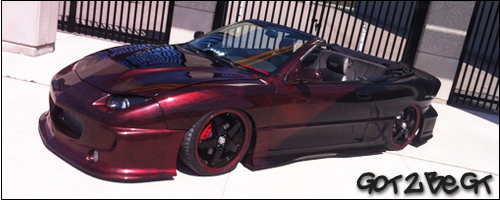 BUY MY SAAB TURBO SETUP! -->
http://www.j-body.org/classifieds/detail/61091/
pakipower - im waiting to hear back from some people about them. they may be sold already
adam - let me know. i can bring it this weekend. text me.

well let me know about the lights i am ready when ever

amber front markers and stock air box sold.
95-99 headlights pending

i have the cash today for the head lights and clear markers