Does anyone know of any j-body meets close or in Augusta Ga?????? it seems like im the only jbo member in this town lol XD


MEAN & GREEN.

Can't say that I know of anyone on here from the Augusta area. I used to live about an hour away from there though.






cool i love that sig too it looks awesome but yeah i guess i am the only one in augusta lol XD


MEAN & GREEN.

Dude, there's never anything going on in GA. haha, I've been meaning to go to one of the Varsity meets, every first thursday of every month, though...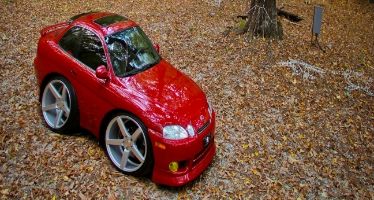 Flickr Photostream
Facebook
Twitter
wuz up peeps, gary u not the only one in ga, even though i live in S.C. i work at lawson's, augusta ,ga , come by and holla sometime..

AWESOME!!!! I work at pepboys on gordon hwy (Near downtown Augusta) and sounds good this is awesome!!!!


MEAN & GREEN.

i live down in albany and im like u im the only j in my area..lol

im in the augusta area although id like to see more car shows or audio competions around our area there really isnt much going on here is there any kind of car clubs or anything here

hey those of you in augusta, holla at me at lawson's car audio on gordon highway, i'm head installer there and we got great deals for car audio.

Yes Tony is a master at it ive seen his work and sunfire one word: perfection! and we have a few clubs just none committed soley to j-s::::: nopi tuners, usa street kings, and night riders the bigger 3


MEAN & GREEN.

really old thread, havent been on in forever, but i stay in augusta. love my J but my first got smashed in a wreck and my second one has had more downtime for repairs than total run time...