Looking for an old truck, SUV or van that is running or close to running to use as a toy/surf wagon. Doesn't have to be pretty, miles don't matter, but has to be really cheap. Anybody got anything?
My mom has a 2000 durango needs brakes fixed (abs or master has to be bled not sure which), its 4WD, needs one new tire, auto, power steering leaks but not a bother, and needs a new door. If youre interested Ill ask her about it.

Whats your price range?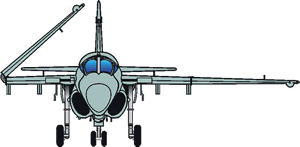 --------------------------
NCR-SCCA Street Touring Compact #18 Cones killed: 26
Under 1000 would be best. Not afraid to work on it, since I've lost interest in the car lately.
hmm at that price I would check out craigslist for chevy s-10s i always see them for cheap

those and older vans seem to be. not in a huge hurry, kinda waiting to see if I pick up this second job. just wanted a feeler to see if anybody was desperate to get rid of something.
I have an 87 suburban I am looking to sell but I am wanting to get $1,500 for it.
1996 Cavalier 2.2 3 speed auto base coupe (going through a Z24 appearance conversion)
1991 Camaro RS Convertible 350 auto