Okay guys, car is staying as is for the daily back and forth to work since that's 50 miles a day.
So the toyos, w type, exhaust, ect. is staying on the car.
Big stuff is for sale.
-100% complete m62 supercharger kit.
This is not a gmpp kit, but it does come with everything to make it a bolt on deal. Like the gmpp throttle body adaptor. It also has extras that's the gmpp kit does not. Like the intercooler system. Mine comes with a Ford svt intercooler pump, and a cobra heat Exchanger. Also my m62 is ported, and it already has the zzp modular pulley system installed, which makes changing pulleys a breeze. I'm including a 3.1, 3.0, and a 2.7 with the kit. Hell ill throw in my boost gauge and pod. I'm serious when I say this has everything. After I got all the big parts purchased I got all the bolts from gmpartsdirect. Spent over a hundred just on that. I pieced this together with all the parts I wanted. Not what was cheapest. All in all I spent a couple hundred over 3 grand. Blower just had a fresh oil change and has 13k on it. I'll also including a brand new tensioner that I've never installed.
The price is 2000obo. If I find you're offer offensive then I won't reply. Sorry but last time a you offered me 900 and said that's what someone else sold their kit for recently. If you can find something with this quality that comes with as many extras as mine, for that price, please buy it. Don't try to haggle me down.
- I will sell the teins but only if you're trading a nice setup, like agxs and prokit or d specs and sportlines.
I will not trade for anything stock.
That price just depends on what the trade is. The teins have 18 k on them.
- I will take offers for my wheels and tires, either the flik ftd's and Kelly fierce 225/45/17(new) or lss wheels with crap tires that need replacing. Low balls will be ignored.
-roof rack is up for grabs, its a thule, my lifetime warranty will transfer. Comes with the fit kit, fairing, load bars, towers, and two bike trays. Paid 480 for it, ill start at 300. Obo
If I'm forgetting anything you're interested in just let me know. I WILL NOT SELL the toyos, or sell individual pieces from the sc kit.
Please no PM's, I will response to emails and texts much quicker.
Email, charlieeluther@gmail.com or text Charlie at 828-two nine one-6063, please no calls.
I may be willing to sell the car as is also, just contact me and we can figure something out if you're seriously interested.
But for everything, serious inquirers only please. First with with money takes each item.
Eh?
Hey Charie, I have a question about those headlights. Are they retro-fit or are the projector lenses flush to the housing?
R.I.P. JessE Gerard 7.11.87 - 1.25.08
The Radiation Nation
Facebook
Twitter
Twisted Metal Alliance
If the roof rack is not taken in a couple of weeks I want it. Where exactly are u located I may be interested in the whole car if its not gone when I have the money

I was gonna offer my prostreet and agx setup for the liens but I have a feeling I know what jess wants....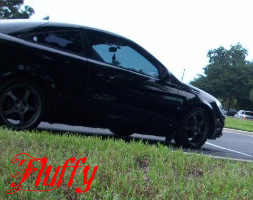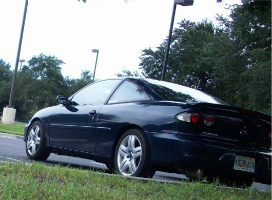 ʇı ɹǝʍo7 | ǝcoMonstǝrs