Hey guys I need new mounts all around the car, if anyone is selling any or you know where I can find a good set please let me know. Thank you

for coilovers or springs?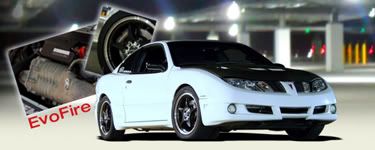 I have a setup im probably going to be selling. One other person is interested. They are camber adjustable. They were originally a prototype setup for some B+G coilovers but I bought some adapters from OEM and they will now work with stock spring and the lower portion of a 00-05 mount Just like the OEM setup. $200 shipped.
Yes, the mount design changed in 00 but the mounting points to the car are the same...All jbody suspensions 95-05 have the same springs and struts and are all interchangeable, you can use 95-99 strut mounts in 00-05 or the other way around.
If the other person goes thru with the buy on these he will not be taking the adapters to use these on regular springs. you could buy
these
and drill them to out to our strut pattern and use the adapters I have to work with the lower jbody spring seat. What the adapters do is sit snugly in the 00-05 portion of the mount that the spring seats to (95-99 have different diameter bearings in the mounts) and gives the pillowball a nice surface to sit on.
If the other deal goes thru I'd sell the adapters for $40 shipped, thats less than I bought them for.
Here are some pics. The adapters are dirty from being in a box with the mounts, the mounts have been used because they were a prototype set the adapters I bought new despite the appearance.
As you can see the solid mounts sit on the adapters which sit in the factory spring seat
I'll be putting these in the classifieds