Sooo iv got a few things in my garage id like to try and get rid of...
97 Se front bumper- offer
Blacked out Se corner lights and regular amber colored-offer
Tilt column-offer
Se moldings-offer
GTP Supercharged badges-offer
V6 H.O badges- offer
95-02 sunfire hood. (im fixing the dents. if not sold will get eyelids) -offer
97 sunfire coupe mirrors-offer
thats all i can think of for now but i have a good bit of sunfire parts..if u need anything just ask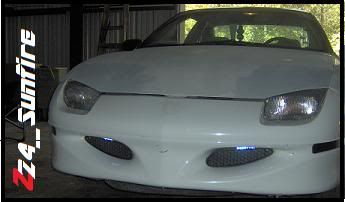 Power mirrors?
R.I.P. JessE Gerard 7.11.87 - 1.25.08
The Radiation Nation
Facebook
Twitter
Twisted Metal Alliance
Yeah, but stock manual or power mirrors? LOL
R.I.P. JessE Gerard 7.11.87 - 1.25.08
The Radiation Nation
Facebook
Twitter
Twisted Metal Alliance
manual. if they were power they would b on my car.lol