[The '04 Cav was involved in an accident on Thursday night and has been called a total loss by the insurance company. I am parting out and will post pictures once I get eveything off of the car. Below is a list of items that will be for sale. I hope to have everything in my garage by Sunday at the latest.

- Leather Cobalt SS seats (front and rears). Fronts are a direct bolt in to 2004 Cavalier. 8/10 condition as the only issue is a small tear on the outter driver side cushion (barely noticable). There was a thread I created on the org when I was working on this project.
- Carbon Fiber console lid 9/10
- Carbon Fiber HVAC plate (04 style) 9/10
- Toyota Cavalier coupe mirrors; will include relay, swtich and wiring. Painted black. 7/10
- Extreme Tuner rear (unpainted, untouched) 10/10
- Cavalier rear bumper (unpainted, untouched) (was going to mount the Extreme rear on this but never had a chance) 10/10
- Extreme Tuner Front (not sure of the condition at this point but there does not appear to be major damage)
- Extreme Tuner Side (if salvagable) I know the driver side did not look too good last I saw but unsure until tomorrow
- 2004 tails painted satin black 10/10

First come, first serve, no reasonable offer refused. Buyer pays shipping. Don't low ball me. Located in South Florida. PM me if interested



Right place, wrong time, right person, wrong situation

Shipping to 15902 for the two cf pieces. How much you want for em?

PM Sent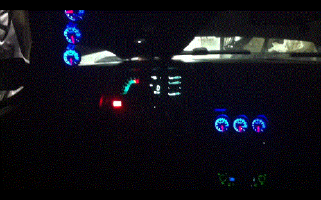 On the inside my car looks like a fighter jet.
how much for the toyo mirrors shipped to 46123



boostedz24

Pmed about xtreme tuner front
How much for th seats to 75002 and could you send pics of the damage


Modding my j since I found the org

Please PM if interested so that I can keep track of who wants what and who was first. It will make the process 1000x easier. Thanks in advance.


Right place, wrong time, right person, wrong situation