I am looking to sell my built motor and transmission. I had the motor built at Godwin Singer in St. Petersburg, FL and the transmission was built by CRT in Clearwater, FL. I have build receipts for everything that was done. I stored both after they were built but never had the time to have it put back in the car. So my loss is your gain. The engine should produce up to 350 horsepower. I have pictures available upon request. You can message me on here or contact me by email at: gatorman115@aol.com

This is the build sheet that I have for the engine. Make me an offer

2200 OHV

Overview: Block
- Bored .020 to fit "Probe" .020 over pistons
- Hone to clearance (.0035) and "Molly" Ring Specifications (320 grit)
- Surface Block .005 (finish, ra 70)
- Pre assemble to check bearing clearances (.002-.0025)
- Pre assemble 2nd, to check valve to piston clearance (.100 min)
- Rings were file to fit to turbo applications specs (.006 pdi)
- Align hone main housing bores to insure size and roundness (studs installed)

Overview: Head
- Disassemble, clean, and survey
- Glass Bead
- Install 8 "Bronze" guide liners
- Machine valve guides for performance valve seats
- Machine valve spring pads to necessary height of new springs, even though the intake and exhaust valves are different lengths the installed spring height will be the same for the intake and exhaust valves, simplifying the valve train
- Machine rocker stud pad height as necessary to suit
- Drill and tap rocker stud pads for 7/16 screw in studs
- Machine head to accept oversize valve seats (in and ex)
- Open port under the seat to match the seat diameters with 70* cutter
- Port match the intake side to suit the manifold
- Port match the exhaust side to suit the header/turbo manifold
- Resurface the head face .010 (finish, ra 70)
- Install the seats and and cut them to rough depth
- Unshroud the valves to within .060 of the head gasket (remove flow restrictions)
- Finish cut the seat angles (3 angle)
- The valves were "blanks" (too big, too long, nd no keeper groove)
- Calculate the final length of the valve using needed height for rocker geometry
- Calculate the Keeper grrove placement for proper spring height
- Machine the valve the necessary length
- Cut the diameter of the valve to suit the oversize valve seats
- Reface the valves at 45* to get a suitable margin thickness
- Undercut the valve angle at 35* to allow better flow than a 45* step
- Check and shim springs to get spring balance
- Due to fact that valves do not have hard tips and the small diameter can cause problems (roller roll-off)
- Roller rockers made for the use of lash caps were used
- Lash caps are necessary. The lash caps were manufactured too long (cut to fit) the total length had to be shortened so the lash caps would not interfere with the valve keepers as well as the diameter needed to be reduced to fit the rockers without binding

Overview: Connecting Rods
- Eagle rods were used
- Machine pin end of the rods for full floating application
- The pin end was narrowed to fit the pistons narrow pin bosses

Overview: Extras
- The turbo flanges were machined for squareness and best sealing
- Prep, micro polish, and balance crankshaft
- A custom ground hydraulic camshaft was used, .414 lift and 264* duration with a 108* centerline
- The valve springs were set up by using the maximum safe/usable opening without experiencing coil bind
- Open pressure was 270# and the seat pressure fell on 120# with the valves closed
- Stock type timing components by "Cloyes" were used for durability
- Industry standards "Clevite" bearings were used as well as "Melling" oil pump

TH125 3 Speed Transmission
- HP clutches steel
- Shift kit bushings
- Heavy duty sunshell and heavy duty pump rings
- Seal kevlar band
- 1 set of 3.33 differential gears
- 1 2700 stall converter

Not having to request pics and an asking price would definitely help...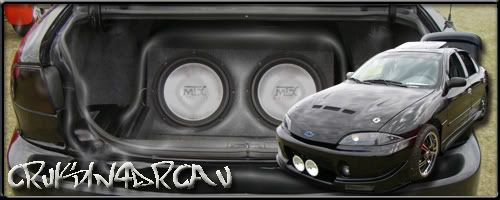 It looks so similar to my setup lol
Josh G. wrote:

It looks so similar to my setup lol
really? how much horsepower are you making?