Folks,
Here is the deal. I have my first child on the way, I am recently engaged, and I just purchased a brand new 2013 Hyundai Genesis sedan so the time has come to sell my project car. I am one of the original 2200 builders and have been a member of this site for what seems to have been forever. I have started by listing my car on craigs list here in Tampa. I have listed it for WAY higher than I am expecting because I know I am going to be low balled.
Check it out and let me know if you want to make an offer. I will not part it out as I do not have the time and I want cold hard cash in one lump sum to walk away from my life long dream of doing what everyone said I couldn't.
http://tampa.craigslist.org/psc/cto/4495195506.html
Any questions ask away but either email me or text me I am rarely on here.
(727)723-5238 - Josh
joshgoetsch@yahoo.com
Good luck, I was wondering what happened to your car.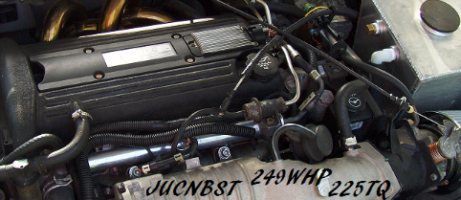 I remember this car. GLWS man I always liked it.
"In Oldskool we trust"