y so serious? Nice to see a bunch of jbok members posting in here. Theres still hope!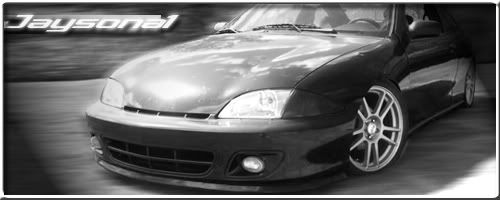 I just moved to Louisville.

don't know if I wanna bring my cav down or not yet though, driving is a lil hectic here. I would be down to meet up with people sometime.
Jason

USACi =>146.9db
14.88 @ 90.73MPH =>GM Charger, Motor Mounts, Catback exhaust
We should meet up I haven't seen you in forever Jason.
JBOK.org / J-Bodies of Kentucky