ROUTE: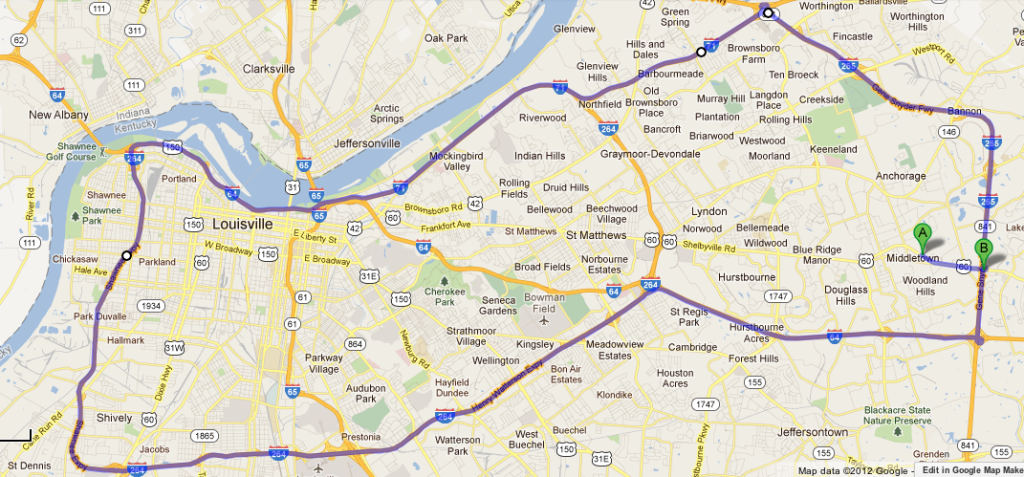 When: SATURDAY April 28, 2012 7pm, cruise at 9pm!
Why: BECAUSE WE LOVE ICE CREAM
Where: Homemade ice cream & pie kitchen on shelbyville RD(there will be special deals for us so come hungry please and support a local business!)
What: Cruise around the city as a group! it takes about a hour or so come gassed up!
**** WE HAVE THE OWNERS PERMISSION TO USE THE LOT AND FACILITIES SO AS LONG AS PEOPLE STAY CIVIL COPS WILL NOT BE A PROBLEM, PICK UP YOUR TRASH AND USE YOUR HEAD******
Over the past few months that I have been involved with the scene around the louisville area, I've met a lot of cool guys and made some really awesome friends, I have noticed that a lot of the people I have talked to always talk or complain that the car "scene" is dead... Time to bring it back! A friend of mine and a group known as 1320video back in his home throw a event each year back home called the "Ice Cream Cruise" we have done it for about 4 years not and its always a big night! 1200 cars & bikes last year alone, even some legit road race and drag cars come! SO WE ARE BRINGING IT TO LOUISVILLE! come get the season kicked of right, cruise with friends and have a great "scene" this summer! The whole idea of it is to just hangout and not be to official!
thanks!
videos of our event.... LETS TOP IT
http://www.youtube.com/watch?v=gqkUoKZvxYg
and 2010..
http://www.youtube.com/watch?v=sC-7lEU5yN8
Saw the subi, didn't get a chance to meet mike though. Think the weather put a damper on the turnout too.
Jason

USACi =>146.9db
14.88 @ 90.73MPH =>GM Charger, Motor Mounts, Catback exhaust
You wouldn't have. I just moved from MN and don't have my cav here yet, I'm rolling a Saturn Vue. Still tryin to find out whats goin on in the car scene here though.
Jason

USACi =>146.9db
14.88 @ 90.73MPH =>GM Charger, Motor Mounts, Catback exhaust