I'm selling my MOMO Jet carbon fiber steering wheel and hub adapter. If I remember correctly, It will only fit 95-02 cavaliers due to the splines being smaller in the steering columns of the '03+. It's brand new in the box, only taken out to takes pictures and see how awesome it looks. : P I was going to ebay it, but I thought I'd try here first. I'm willing to ship and am Paypal verified. This wheel and hub combo are selling on ebay for $350. I would like to get $275 out of it, just to get it moved. I will cover normal shipping expense within the United States (Fedex), and will consider reasonable offers; please no low balling. I'm located about 40 miles east of Indianapolis off of I-70. I also have a factory front strut tower brace from a '99 cavalier convertible in good shape with little to no rust. It mounts to the strut towers and firewall, but if you have an '02+, you'll have to relocated your ECU. I would like to get $30 for it and would prefer not to ship due to odd size. Thanks for looking.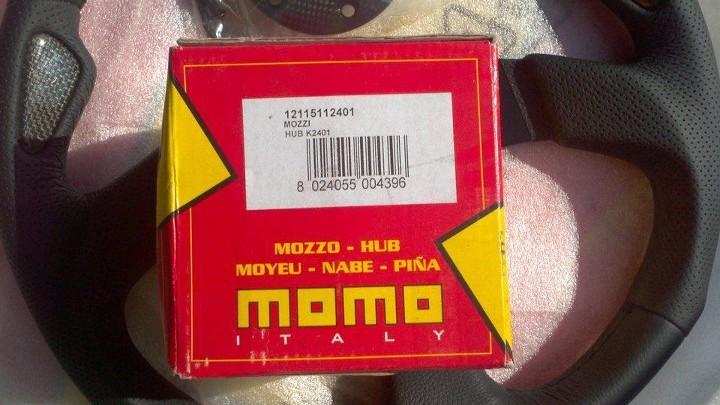 Edited 1 time(s). Last edited Friday, April 13, 2012 11:22 AM
*****************************************************************
"The J's weren't designed to be sports cars, the suspension sucks, the brakes are tiny, and the target market for our car doesn't need to be able to do any more than 65mph." - Shifted
A more accurate observation has never been typed. These should be the starting points before any serious performance modification. What's the point of making a serious performer if you can't control it's power?