Hey guys. I havent been around much lately but I desperately need help from someone with some parts or a parts car laying around. I need a stock downpipe with cat for a 98-02 2200. I have the manifold and down stream O2 still. My cat was stolen in September and I replaced it with a header and test pipe. The car needs to pass an out of state inspection here soon and I dont want to spend $330 on a replacement on a car with 162k. So if any has one or knows where I can get one please let me know. Every junkyard Ive checked has tons of Js but theyre all missing cats (sold to core buyers Id assume.) Im willing to drive to meet. Just name your price.
Thanks a lot.
just put i aftermarket cat in it where the test pipe is. just order one from jegs or summit. cut the pipe and clamp it in.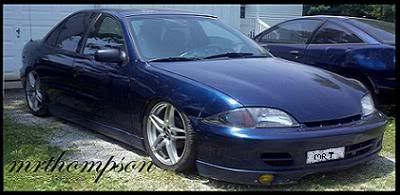 got you covered. drop me a text.




*****************************************************************

"The J's weren't designed to be sports cars, the suspension sucks, the brakes are tiny, and the target market for our car doesn't need to be able to do any more than 65mph." - Shifted

A more accurate observation has never been typed. These should be the starting points before any serious performance modification. What's the point of making a serious performer if you can't control it's power?