I have an 04 cavalier I did a motor/trans swap in a few months ago, the motor and transmission was from the other cavalier I had but she was wrecked up a bit. The other car I had drove perfect, no problems with the engine/trans. I decided to also swap out the motor mounts with some polyurethane mounts to check out how they are. After me and my wife did the swap the car shakes mainly at idle, but also when you are comming to a stop. When the AC is on its 10 times worse and it also throws the catalyst effiency below threshold code...(I also swapped out the cat converter and 02 sensors) Which makes no sense because I have done live test readings with a Snap-On Motus and nothing is abnormal or acting funny. I am lost, neither me or the guys I work with can figure it out. The only thing I can think of is the motor mounts because it is the only thing that is different from the other cav I had. Anyone that can throw me an idea please do so, I also have the PCM from the other cavalier but I dont wanna have to take it to the dealer so they can program it to work with this cavalier and that not be the problem.

They are stiffer mounts. Instead of the mounts eliminating all the vibration you are now feeling it.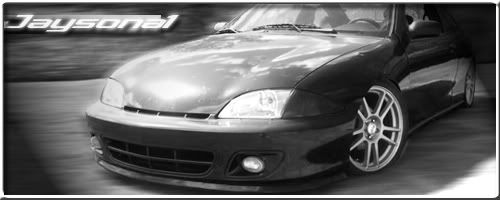 Stiff mounts are going to cause vibes.




- Your not-so-local, untrained, uncertified, backyard mechanic. But my @!#$ runs

Is the car an auto? Solid/poly motor mounts are going to be much more noticeable when used in conjunction with a stock trans mounts. A solid trans mount from TTR will alleviate much of the shakes, especially at idle.

I don't think they sell the trans mounts anymore.
Manual trans mount only. I was looking at them yesterday trying to find a auto mount.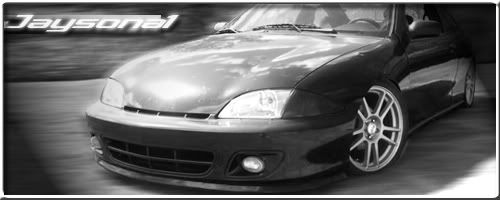 maybe im just used to it but my auto wasnt that bad even at stock idle speed. i mean sure the steering wheel moved around a bit and the dash too but its nothing to be all worried about.
i did raise my idle to 800 rpm (stock is 600) and it pretty much eliminated most of it though...

I choose the technology built for land speed records... not the technology built to save on emissions and gas mileage.

Ttr said they would make a run of 5 if people were interested.
the vibes will go away as the mounts break in... or maybe i just don't notice them anymore...
the rear o2 is probably bad... swap it back to the original if you still have it and see if the code returns