Whoring my amps out so I can fund some other projects. This is a copy and paste from my audio forums posts so its a biggen. Booze isnt for sale!
What I have is two Sundown Audio SAZ-1000D amps. Both are fully functional and sound great. 1000 watts rms at 12v. 1800w strapped together. Solid solid amps with a small footprint. But Ill let the pictures do the talking:
The first is the older of the two. It has an 8 inch scratch on the heatsink and a few knicks on the edges of the sink. Would be good for a hidden install or a paint project for someone. Asking $150 obo.
The second is very clean aside from some scuffing on the Sundown logo. Its barely noticeable. Asking $175 obo.
Thats all I have. But Id be more than happy to grab a few more if anyone wants any. Both prices include shipping, and Im willing to cut a deal for someone who wants both. So keep that in mind if you make an offer. Dont be afraid to make one. Id like to have some cash in my hand. PayPal ONLY!
I also have an SAX50.4, Rainbow components and a @!#$ ton of 4 gauge and 12 gauge wiring that Im not sure on getting rid of yet. If theres some interest in them Id consider it,
But thanks for looking!
-Brian
You should just give it to me because you like the taste of my junk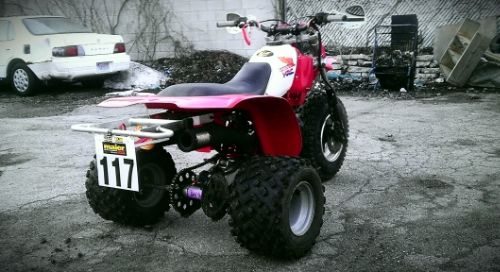 Youre bored arent you haha.