I haven't been o here in a while, and I'm deciding to part with my stuff I planned to build my car with.
I have a new front bumper that is flat black, rear is dam near new it is a re man so never crashed just taken off car it was dark blue it is flat black, I also have the side skirts to go with it they have been used but no cracks or rips they are dark blue. I have pics I can send to your email so shoot me a pm with your email and I will send pics. I also have a almost new set of toyo tails with box. I paid 260 for them just opened to make sure they were there never touched again. This is for pick up only unless you get on uship. If you have any questions please feel free to ask, make me an offer.
Thanks
Tc

If the toyo tails are 95-99 id love to get em.. Email pics to dachrismane@gmail.com. Thanks!

You air have a pm and will have a email tonight. Thanks
Tc

How much for side skirts shipped to 56475? Send pictures to fuzzmasta9@gmail.com, thanks


FuzzMASTA9

I will send pics I have to any some and i will let you know On shipping I'm trying to get quote for front bumper for some one to. I will get back with you. Thanks
TC

Toyo tails-SOLD!

Skirts and Front bumper PENDING.
THANKS

Front rear and sides still for sale. Thanks
TC

Skirts SOLD!!!!!!FRONT AND REAR STILL UP FOR GRABS!!

BUMP for a great seller! Oh and I'll just leave this here

Thank you very much, and man o man they look great!!!!! Thanks Chris!!!
TC

Thanks for taking care of me.
Great guy to deal with. Bump.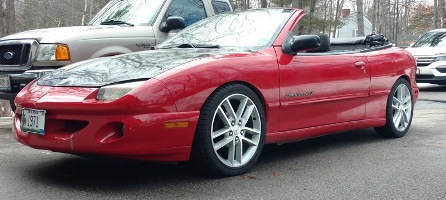 Would you sell just the front?? Can you send pics to me?