I have a Lotek Triple Gauge Pod for an 03-05 Cavalier Coupe. It is lightly lightly used and in excellent condition. I do not want this thing laying around my garage anymore and would rather see it utilized by another member than occupy a landfill. I live in Caledonia Michigan and do not want to deal with shipping. I am offering this thing at no charge for the first person to come and get it. If you are serious, I can provide you with my number so we can communicate more effectively.
Come on guys, I though this thing would be gone by now. Tomorrow is my deadline for unloading this pod to anyone who wants it. Saturday it will be thrown in the compactor as I am sick of it laying around.
I also have some 5mm version 1 hub spacers available at no charge.
I'll take the hub spacers off you if you don't mind bringing them with you to class one day next week.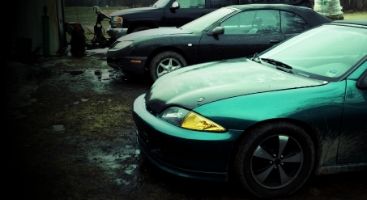 Sure, I will bring them tomorrow. Is that you I see walking on Tuesdays and Thursdays as I enter campus? Either way, I will pass your parking lot around 11:00 tomorrow morning. Let me know.
Yeah, that's probably me. I'll meet you at the CVA parking at 11:00 tomorrow morning.